Brand New-U nominated for Michael Powell Award at Edinburgh International Film Festival 2015
Hot Property Films
celebrates the World Premiere of its Indie Sci-Fi
Brand New-U
on 20th June at Edinburgh International Film Festival 2015 where it is in contention for the prestigious
Michael Powell Award
at this year's festival.
Brand New-U
is created by the BAFTA winning team Writer / Director
Simon Pummell
(
Bodysong, Shock Head Soul
) and Producer
Janine Marmot
(
Kelly +
Victor, Bodysong, Shock Head Soul).
Starring
Lachlan Nieboer
(Cross of Honour, The Necessary Death of Charlie Countryman)
and
Nora-Jane Noone
(The Descent, The Magdalene Sisters, Savage),
Brand New-U
follows a man (SLATER) as he is brutally forced to move through a series of parallel lives. He becomes more and more obsessed as he tries to find the lover he lost, but what he must find in the end is himself.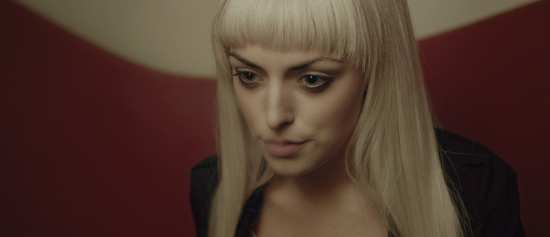 The organisation BRAND NEW-U identifies networks of Identicals – "people who walk like you, talk like you, but are walking through different, better lives" - and helps their customers make a life upgrade: eliminating the Better-Life donor, and relocating their client to that Brand New life. But errors can occur, and a Brand New life can cost more than expected.
BRAND NEW-U takes elements of science-fiction movies and thrillers, strips them down, and re-mixes them into a looping dream-logic to create a contemporary allegory of our search for identity and human connection in our rootless, media-saturated worlds.
BAFTA winning Producer
Janine Marmot
said:
"I'm thrilled that we're premiering in Edinburgh as I love the festival, and it's great that they are selecting science fiction in competition. It's exciting to be part of the current debate across media questioning 'Literature versus Popular Fiction' and 'Cinema versus Genre' and we look forward to continuing to push those boundaries with our next film - an adaptation of William Gibson's Dogfight."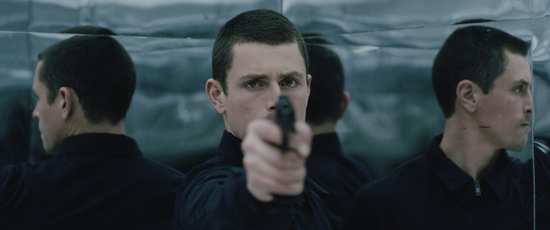 BAFTA winning Director
Simon Pummell
said:
"As a film student I sat completely enthralled listening to Michael Powell talk about his life in the movies, and how he had brought into being films of extraordinary poetic imagery, that always portrayed reality through the prism of the fantastic. So it's an especially meaningful honour to be nominated for the Michael Powell Award and to premier BRAND NEW-U in Edinburgh."
Brand New-U
is made with the support of the BFI's Film Fund, BORD SCANNÁN NA Héireann/THE IRISH FILM BOARD and THE NETHERLANDS FILM FUND, and co produced with SAVAGE PRODUCTIONS, RINKEL FILM and in association with ILLUMINATIONS FILMS and FINITE FILMS.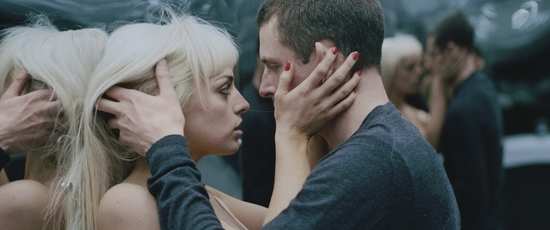 For more information please visit:
http://brandnew-u.com/
https://twitter.com/BrandNewUMovie
https://instagram.com/BrandNewUMovie
https://www.facebook.com/BrandNewUMovie
Watch the trailer below:-
Hot Property Fillms
Hot Property was set up in 1995 by the critically acclaimed award-winning producer Janine Marmot. Two films produced by Janine have won a BAFTA, BODYSONG, (Simon Pummell), and most recently KELLY + VICTOR, (Kieran Evans).
The company specialises in films and transmedia projects where the narrative content is strengthened by a strong visual realisation.
Hot Property has a slate of films in development including an adaptation of William Gibson's DOGFIGHT and Ned Beauman's original screenplay THE PRICE ON YOUR HEAD.
KEY CREDITS
Written & Directed by Simon Pummell
Produced by Janine Marmot
Co-Produced by Conor Barry, John Keville, Reinier Selen
Executive Produced by Christopher Collins, Lizzie Francke, Rory Gilmartin, Keith Griffiths, Amy Gardner, Stephanie Bollag
Starring Lachlan Nieboer , Nora-Jane Noone and Nick Blood, Tony Way and Michelle Asante
BIOGRAPHIES
WRITER/DIRECTOR – SIMON PUMMELL
Brand New-U
is Simon Pummell's first narrative feature film. He is best known for directing the BAFTA-winning documentary feature film
Bodysong
(2003) that Time magazine described as "an utterly mesmerizing and humbling portrait of humanity." It was the first film to be scored by Jonny Greenwood of Radiohead and in 2010 was re-released as a British Film Institute Collectors Edition DVD & book.
Simon's recent feature documentary
Shock Head Soul
premiered in the Orizzonti Competition at the Venice Film Festival in 2011. The partner suite of animation films
The Sputnik Effect
showed as installations in galleries in Rotterdam, Amsterdam, Melbourne and M HKA Museum Ghent. The project forms a portrait of Daniel Paul Schreber the 19th Century outsider artist who elaborated a steam-punk vision of a machine universe penetrated by networks of 'nerve-rays', with himself at the very centre as God's chosen bride.
Earlier in his career he made numerous award-winning animated films for UK television exploring various interpenetrations of technology and bodies.
More recently an ongoing series of animation films
Atlas For Animate Bodies
showed as an installation at the Victoria & Albert Museum in Sept 2013. He is currently developing two new feature-film screenplays with Hot Property Films: an adaptation of William Gibson's
Dogfight
and
The Hitchcock Code.
PRODUCER – JANINE MARMOT, HOT PROPERTY FILMS
Janine is currently in post production on feature documentary
Innocence of Memories
, filmed in Istanbul and directed by Grant Gee, with original narration written by nobel laureate Orhan Pamuk.
Films produced by Janine have won numerous awards and screened at festivals around the world including Toronto, Berlin, Venice, Rotterdam and Locarno. Her feature credits include the award-winning:
Bodysong
and
Shock Head Soul
by Simon Pummell,
Looking for Light
and
No Greater Love
by Michael Whyte,
Kelly + Victor
by Keiran Evans
I Could Read the Sky
by Nichola Bruce and
Institute Benjamenta
by The Brothers Quay.
Janine is also developing a slate of feature films through Hot Property Films with partners including FilmFour, BFI, Media and Film Agency Wales:
Dogfight
an adaptation from a William Gibson story by Simon Pummell;
The Price On Your Head
by Ned Beauman; Simon Pummell's
The Hitchcock Code
; and an adaptation of Margaret Atwood's
The Edible Woman
with Francine Zuckerman.