Reallusion Announces Game Character Animation Contest
Total Prize Value Reaches Over $5,000
Reallusion and Polycount announce the 2015 Game Character Animation Contest providing 3D artists, animators and game developers with a chance to animate and win from over $5,000 in cash, 3D software and 3D content prizes.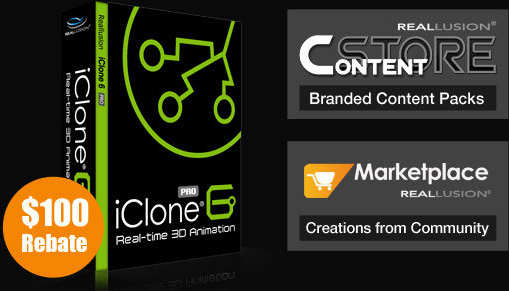 Sponsored by: PolyCount, Allegorithmic, Indigo, Renderosity and DAZ3D
The contest will run from 25th April 2015 and close on 10th June 2015
The contest invites one and all to participate with prizes offered for the following categories:
Best Character Animation - Create a 30 second animation sequence
Best One-Minute Movie - animate and render a minimum of one-minute of animation; such as an action sequence, short-narrative or your own original game trailer.
Best Use of iClone - Submissions including the use of iClone will be eligible for a special prize package. Show how you used iClone in your PolyCount submission thread to qualify.
Reallusion is providing 45 days of iClone Animation Pipeline PRO for free for all contest entrants new to Reallusion and interested in exploring the capabilities of iClone. The iClone Animation Pipeline can import and export 3D models and animations for Maya, Max, Unity, Unreal, C4D, Blender and more. iClone is a cinematic editing environment that allows scenes to come together with characters, lighting, cameras, effects and more for a streamlined animation experience to previz and produce every shot. iClone Animation Pipeline imports FBX, 3DS and OBJ and provides a complete character animation toolset based on HumanIK for body motion, along with full facial animation puppeteering and lip-synch tools.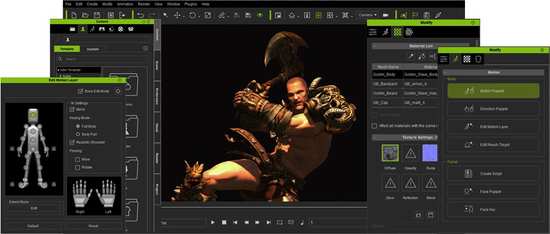 Entry Information
In order to enter the competition, please visit the Reallusion main contest page for complete details, official rules and additional information:
http://www.reallusion.com/to/2015-contest/uk.asp
About Reallusion Inc
Headquartered in Silicon Valley, Reallusion is a leading-edge software developer providing cinematic animation tools for PC, Mac and mobile platforms. Reallusion's pioneering storytelling technology excelling at character animation, facial morphing and voice lip-sync allows fast creation of interactive avatars for 3-D real-time film-making and previsualisation for professional post-production. Their powerful yet easy-to-use tools make character animation accessible to both Mac and PC users of all skill levels. Reallusion's development of core technologies and growing base of intellectual property firmly establish the company as power among emerging technology innovators, furthering their graphic and imaging embedded kernels to top-brand device manufacturers worldwide.
http://www.reallusion.com/