Anime Review Roundup
Death and Dismemberment in High Definition
101 Films retain the rights to a few select ADV titles in the UK, and have previously re-released Elfen Lied, Rahxephon, and Lady Death. You'd be forgiven for thinking that they were just acting as a holding company until these licenses finally expire, squeezing the last gob of profit from two decent anime titles. But they are actually bringing us something new this summer. An eager anime fan wandering through the Amazon has discovered the
listing for Elfen Lied on Blu-ray
. This has been previously released in the US by Sentai Filmworks (or one of the post break-up ADV fragments. I can't keep track), and is now coming to the UK. It will be out on July 27th according to Amazon, and marks the first time that the Elfen Lied OVA episode is released here.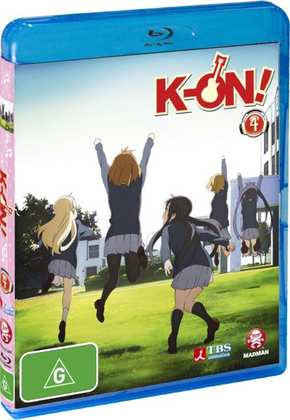 This week I began by rounding off the first series of K-On! with the review of
K-On! Volume 4
on Blu-ray. I've been pleasantly surprised with the quality of the upgrade to high definition for this show, but it turns out that the pleasantness couldn't endure to the end of the run; Bandai delivering a disc that looks like most other anime Blu-rays out there. Still, you can't diminish the brilliance that is K-On! even with a bit of digital banding. It'll forever be Fuwa Fuwa Time in my heart. Click the review to read more.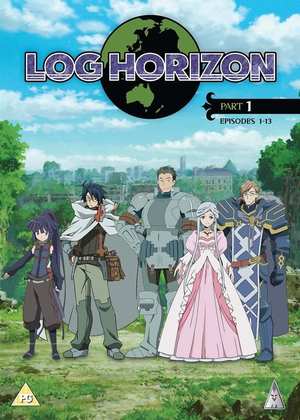 Next it was the turn of something new, as
Log Horizon Part 1
arrives in the UK. It's another one of those trapped in an online game-world anime shows that I have very little time for, but unlike .hack and Sword Art Online, Log Horizon turned out to be a slow burner, revealing hidden depths and a meaningful plot as the story progressed. It takes its time about though. Click on the review to see whether it's worth the wait to get to the good stuff.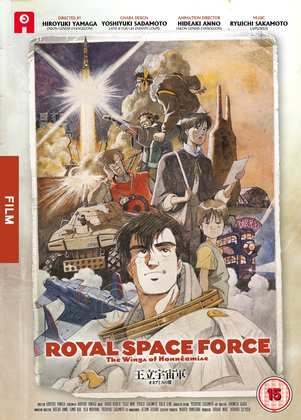 Finally it was the turn of
The Wings of Honneamise: Collector's Edition
. I eschewed this UK release for once, wholly unalloyed gushing twice in one week is too much even for me to endure, let alone subject it on anyone else. I asked MyReviewer's resident expert on classic and niche cinema, Stuart McLean to take a look. After all, The Wings of Honneamise may be anime, but it very much is classic and niche cinema, and it's his first time watching the movie, as opposed to what would be my tenth or so... Anyway, at least this time the unalloyed gushing is coming from a different reviewer.
Madman Entertainment released K-On! Volume 4 on Blu-ray back in 2012. You will have to import. MVM's Log Horizon: Part 1 comes out today on DVD, while the Blu-ray comes out on the 27th. All the Anime released The Wings of Honneamise on DVD last Monday, while this Collector's Edition with the Blu-ray, spiffy packaging and booklet has been moved forward by a week and now comes out next Monday 20th of April.