Anime Review Roundup
Animatsu Hit One For Six, The First Time At Bat!
Talk about a dream debut for a new entertainment distributor! Animatsu's first home entertainment release hit the shelves last week, and the Halo: Nightfall Blu-ray and DVD release went straight in at number 2 on the charts, kept off the top by the Hunger Games: Mockingjay Part 1.
That's a heck of an achievement. The question is if they can match it with their second release, Gatchaman Crowds? There are a whole lot more videogame fans in the UK than there are anime fans, but don't discount the nostalgia factor. There is a whole lot of nostalgic Battle of the Planets fans out there who might be teased by a new take on the franchise. I'm one of them.
Harlock Space Pirate Comes To UK Cinemas and Blu-ray DVD
Before Space Pirates became Bodacious, there was the original Harlock. If you want a 3D CG animation to mix up with the traditional 2D stuff, this blockbuster action adventure comes to the UK courtesy of Manga Entertainment this month. It will be in UK cinemas on April 22nd, and the week after, it will get a Blu-ray and DVD release.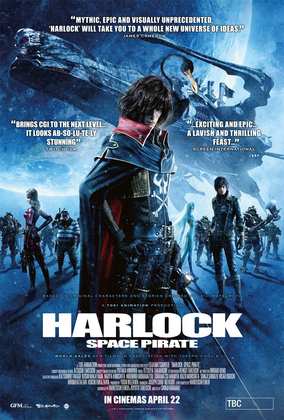 Quote:
As humanity's space empire collapses, 500 billion colonists pour back to re-settle their mother planet. With Earth unable to support such vast numbers, the devastating Homecoming War is fought over who has the right to return. The conflict leads to the rise of the authoritarian Gaia Coalition, who declare the Earth a sacred place that must not be repopulated ...only to break their own rule by allowing the galactic elite to take over the planet.

This hypocrisy enrages Captain Harlock, however, and the immortal space pirate goes to tragic lengths to thwart the Gaia Coalition's plans. Now the renegade captain and his crew, including ethereal alien Miime, loyal lieutenant Kei and the boisterous Yullian, are on a mission to set things right - by resetting the so-called 'Genesis Clock'. But Gaia Coalition admiral Ezra has sent his brother Logan to infiltrate Harlock's ghost ship Arcadia and put an end to the Captain once and for all...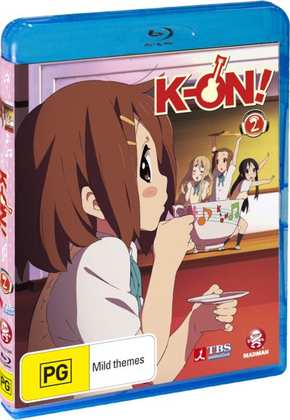 Two reviews for you last week, anime-wise that is, and you'll be seeing this name crop up quite often over the next month or so as I continue to revisit my favourite 'cute girls doing cute things' show. This time it's the turn of
K-On! Volume 2
. I've figured out the secret of eating lots of cake, and drinking lots of tea without gaining weight. Be an animation. Better still, be an animation on Blu-ray, as you'll look fantastic! Click on the review to see just how much more fantastic.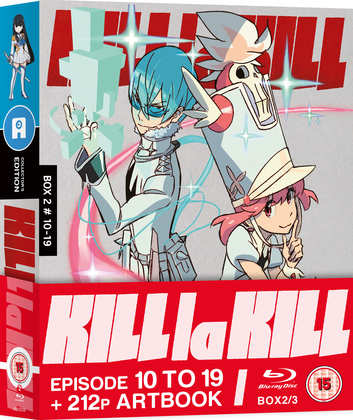 Then next it was the eagerly awaited second instalment of Kill la Kill. This high energy, visual explosion of a show, which debuted around the end of 2014 on home media in the UK, is an epic concentration of shonen anime tropes, a high school rumble, magical girl mash-up, given the kind of visual treatment and narrative energy that Gurren Lagann got, but betters it by playing it wholly tongue-in-cheek. In this second instalment of episodes, things only get faster and more intense, so intense it would give George Lucas whiplash. And we get to meet the worst mother in the world. Click on the review for
Kill la Kill Part 2
to find out more. And thankfully we don't have as long to wait for the conclusion in Part 3.
Madman Entertainment released K-On! Volume 2 on Blu-ray (and DVD) in Australia back in 2011. All the Anime released Kill La Kill: Part 2 on Blu-ray and DVD last Monday.