Go Universal with the Omni!
STM has announced the launch of the Omni.
The Omni is a universal fit tablet case. It has a slim, sleek cover that folds for both typing and viewing angles. The folding cover is lined with soft microfibre lining that provides protection from light bumps and scratches. The micro suction cup attached to the folding cover means that the case is kept closed securely.
The Omni features a reusable adhesive pad for your tablet to stick to. The pad provides long lasting application – and if the pad's stickiness starts to deteriorate simply wipe a damp cloth over it to restore it.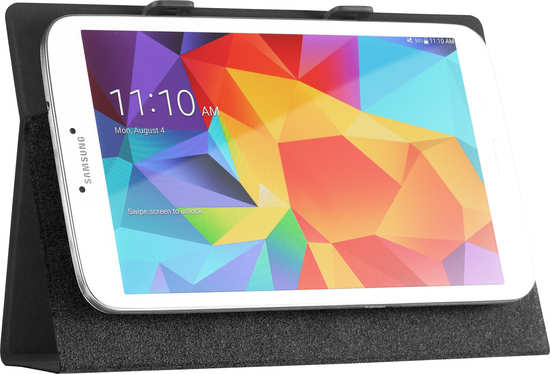 Features
:: Front cover can fold to provide either typing or viewing orientation
:: Soft microfibre lining to provide protection
:: Micro suction cup provides secure closure
:: Universal bracket to fit different devices
:: Reusable adhesive for easy installation
Available for both 7/8" screens and 9/10" screens
Price & Availability
The STM Omni for 7/8" screens and 9/10" screens is available from Amazon.co.uk.
Omni 7" - £19.95
Omni 10" - £24.95
About STM
Founded in 1998 in Sydney Australia, STM offers a full range of laptop bags and accessories to accommodate a casual lifestyle while still looking stylish in a professional environment. Ergonomically designed with high-density padding and shock-absorbing materials to ensure the greatest level of protection and comfort, STM products offer superior style and quality.
www.stmbags.com