FUZE Tribute Special Edition - Let Coding Rule Again!
The FUZE is a highly regarded programming and electronics workstation designed to make real programming easy and accessible to kids and adults alike.
Its retro design often raises eyebrows and certainly stimulates nostalgic reminiscing back to the 8 bit eighties when the home computer ruled and bedroom coding was all the rage.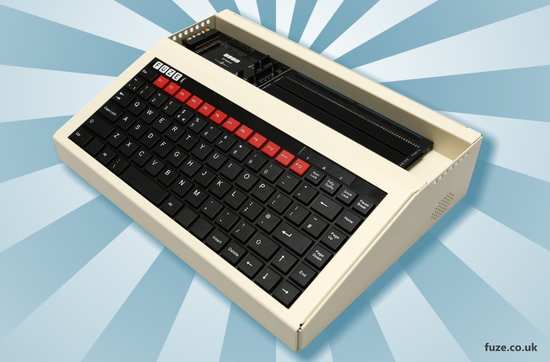 The FUZE T2 Special Edition pushes that nostalgia trip just that little bit further!
Made from aluminium, the FUZE provides an all-in-one workstation powered by the Raspberry Pi (model B+) and comes with an exclusive version of FUZE BASIC. Ready to run out of the box, step by step project cards provide an ideal introduction to the world of programming and electronics.
Due to its classic BASIC heritage FUZE BASIC remains one of the easiest languages to learn and teach due to its common sense language and forgiving syntax. Today however FUZE BASIC includes many modern language constructs, advanced graphic and media commands for gaming and a full suite of electronic component commands including direct support for analogue and even a Robot Arm.
This is the BBC Micro of modern times but with electronic projects and robots to boot, education has never been this much fun!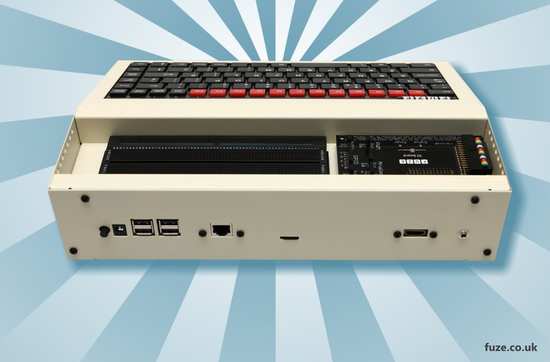 Available to buy with or without the programmable Robot Arm Kit, the FUZE T2 Special Edition can be bought from
www.fuze.co.uk/shop
for £229.99 or £269.99 Inc VAT.
Other FUZE models start from £69.99 for the case only package.
Read our review of the original FUZE here.