MCM Comicon News and Anime Review Roundup
The Big Titles for 2015 Q1 and Beyond Are...
That's really what you want to know, right? You can check out the usual sites like Anime News Network and UK Anime Network to find out what else was discussed, but the bottom line is what the new licenses are. And this year's Expocon was a slightly deflating experience, in terms of audience woos, as the three main distributors let social media handle their announcements beforehand.
Manga
Surprisingly, Manga were the least impressive when it came to new licenses, especially as Amazon stole their thunder by listing the titles for sale before we even got to the Expo. It was just a matter of confirming that
Yu-gi-Oh
begins in November, in the form of the English language edited version that the rest of the English speaking world has also seen.
And early next year, you'll be able to get
Samurai Bride
, the sequel to Samurai Girls on DVD and Blu-ray. Given that Samurai Girls was a Kazé release, it's probably wise to assume that Samurai Bride will be too, but nothing has been confirmed at this time.
And no mention of Evangelion 3.33, thanks for asking...
Anime Limited
The newest British anime company (thank God the referendum went the right way), tweeted and blogged their new titles to be released on the All the Anime label before the industry panel happened, and we have
Gankutsuou
to look forward to on Blu-ray and DVD,
Short Peace
, and finally they announced the Blu-ray release of
Baccano!
Gankutsuou's Blu-ray will be a first for English speaking territories, although having seen screenshots of the Japanese Blu-ray, I sincerely hope that Anime Limited are creating their own masters for the show. And speaking personally as someone who imported the US DVD of Baccano! and then the Aniplex Blu-ray, they'll have to do something spectacular to tempt me a third time... like getting Aniplex to re-animate it anew at full 1080p or something.
MVM
For the second year in a row, it's been MVM who've grabbed the lion's share of the new licenses, although they too tweeted their acquisitions in the days before the industry panel. For Q1 next year we can look forward to
No Game, No Life, Michiko and Hatchin, Otorimonomogatari
and
Koimonogatari,
further instalments of Monogatari S2,
Infinite Stratos Series 2, Kamisama Dolls, Battle Girls – Time Paradox,
and
tsuritama.
Read my
reviews
of the
US Blu-rays
to see why you should be buying Michiko and Hatchin. I sincerely hope that tsuritama gets a Blu-ray release, as I will be all over that. The big surprise for me is Battle Girls – Time Paradox. Every season for the last few years has seen at least three shows about Nobunaga Oda in some form or another. I'm shocked that it's taken this long for the first of them to come to the UK!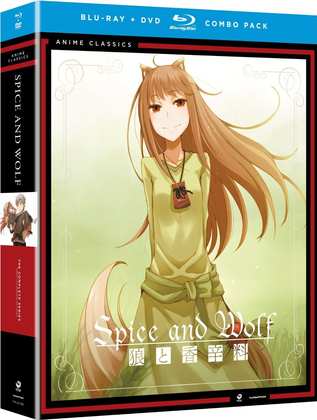 Three reviews for you this week, beginning with the first of this week's Blu-ray upgrades. This one had to be accomplished via a little importation, as
Spice and Wolf: Complete Series – Anime Classics Edition
is a US only release at this time. It's not the flashiest of anime, certainly not the most visually striking, but it is one of my favourite shows, and it's our irrational love for our favourite things that makes us want them in as shiny a form as possible. A romantic tale of mediaeval economics may not be everyone's cup of tea, but after having watched the show on UK DVD, I found there were still some very compelling reasons to double dip for this show in HD format.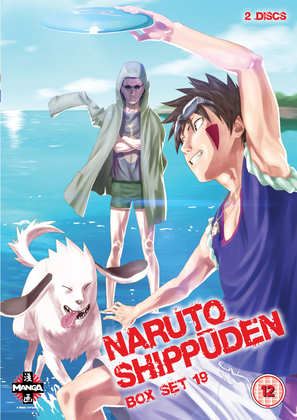 Next up it was the turn of
Naruto Shippuden Box Set 19
. There have been 19 of them! That boggles the mind, and it certainly boggles the wallet of the average Naruto fan. One thing that doesn't help is the filler episodes. If all you are interested in are the canon episodes, then I bet you wish you could ignore the filler. Alas the DVD format makes it impossible to pick and choose. In this set, 11 out of 13 episodes are filler. On the bright side, most of those are really quite watchable.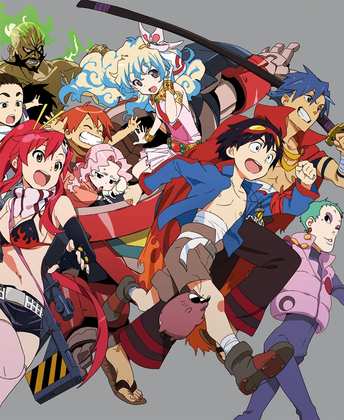 Finally it was the turn of the Blu-ray upgrade that fans have long been waiting for. I got my greedy little mitts on the
Gurren Lagann Ultimate Edition – Blu-ray
. Originally released here as DVD only by Beez, this show has long been out of print in the UK. All the Anime rectify that absence by re-releasing it on DVD, releasing it for the first time on Blu-ray in the UK, and releasing a feature packed Ultimate Edition that also includes the movies and the Parallel Works shorts. It's the shonen mecha show to end all shonen mecha shows, it was the biggest anime of 2007, and fans have not stopped raving about it ever since... and it fell to someone who didn't like the show to review it!
Spice & Wolf: Complete Series - Anime Classics edition was released in the US as a DVD Blu-ray combo by Funimation earlier this year. All the Anime released Gurren Lagann in Ultimate Edition Blu-ray form, DVD Collector's Edition, and Blu-ray Standard Edition last Monday. Naruto Shippuden Box Set 19 was released by Manga Entertainment on DVD on October 13th.