Anime Review Roundup
Delays and Annoyances
I'm hardly one to speak, considering I had an anime free week recently, hence no review roundup last Monday. But there have been the usual disappointments when it comes to anime releases in the near future. For one thing, Manga Entertainment announced that the forthcoming Naruto Shippuden movie (the fifth if you're keeping count) will be released singly only as a DVD. If you want the Blu-ray, you need to buy the Pentology. That explosion you heard wasn't the Didcot B power station, it was the sound of countless Naruto fans who had diligently collected the movies on Blu-ray, now having to buy the first four discs over again, spontaneously combusting.
MVM had a packaging emergency, when it turned out that the artboxes for the forthcoming Garden of Sinners boxset won't be ready for the October release date. Hence the Garden of Sinners Boxset will now be released on November 24th.
And finally Anime Limited's Gurren Lagann Ultimate Edition came out today, and first reports from consumers on
AL's Facebook page
suggest that it isn't quite as ultimate as people had hoped. Look out for a review here very soon. As soon as I finish procrastinating (You try watching a digest movie of a show that you've just finished).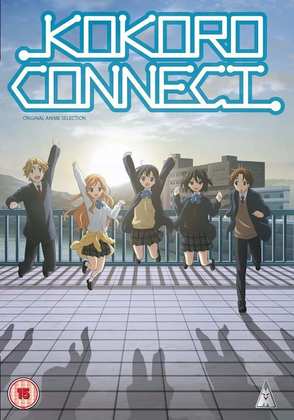 Three reviews for you last week, beginning with the
Kokoro Connect OVAs
. When I reviewed Kokoro Connect, it came as quite the delightful surprise, a show about teen angst that was heavy on the character development and narrative, and carefully avoided the fan service pitfalls and anime clichés that its premise suggested. These four OVA episodes simply continue on from where the series left off, if you were worried that these would be the typical beach and hot springs fan service episodes that comprise most OVAs. In other words, this release is just as good as the series.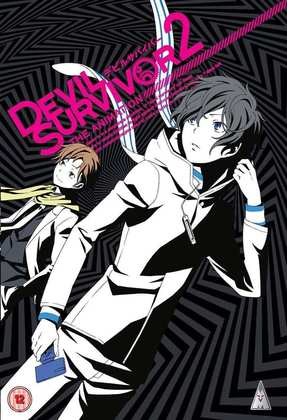 Then it was the turn of
Devil Survivor 2 Complete Series
. When I saw the 2, I went looking for the first series, as you might expect. There isn't one, because Devil Survivor 2 is an adaptation of the Devil Survivor 2 videogame, and that is a sequel to another videogame. Experience has taught me that videogames adapted to anime work a whole lot better than your average movie adaptations of games. Unfortunately, Devil Survivor 2 is the exception to the rule. It really is as poor as the Mortal Kombat and Mario Bros and Streetfighter movies.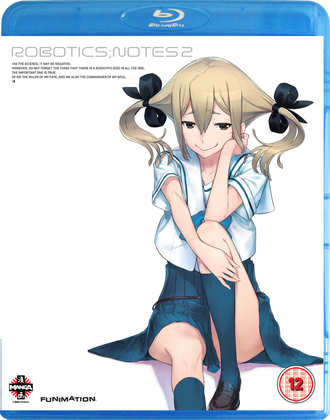 Finally I took a look at
Robotics;Notes Part 2
, which had a lot to live up to if it was going to fulfil the promise of the first part, and even more to live up to if it was going to achieve Steins;Gate status. Unfortunately it could do neither. This second half has the show lose its way when it comes to its story, but it does manage to hold onto what made the characters so appealing. The end result is a whole lot of fun, if not exactly remarkable or memorable.
MVM release Devil Survivor 2 Collection on DVD today. Kokoro Connect OVA Collection, also from MVM comes out on DVD next Monday, 27th October. Manga Entertainment released Robotics;Notes Part 2 on DVD and Blu-ray on Monday October 6th.