Anime Review Roundup
Another Ghost in the Shell Movie?
It's the franchise that never goes away, and neither do we want it to. This week, casting rumours that weren't Charlize Theron or Angelina Jolie for the 'I'll believe it when I see it' live action Ghost in the Shell surfaced. Here's a pinch of salt to go with that.
More concrete was the announcement with the premiere of the final instalment of the Ghost in the Shell: Arise prequel. There will be a
new Ghost in the Shell movie
next year. If it will be a third movie in the Mamoru Osshi-verse, a Stand Alone Complex movie, a movie set in the Arise universe, or something new completely is still all anyone's guess.
Manga Has Some Controversial Announcements at Scotland MCM Comicon
An expo means
new license announcements
, and Manga Entertainment had two of them for the UK anime fanbase. We will be seeing Good Luck Girl! a.k.a. Binbogami-Ga!, as well as the Ben-To series from them in the future. The controversial bit is that they will be on Blu-ray only. No DVD for the UK. I guess we'll find out just how many anime fans have Blu-ray players now.
News from UK Anime Network and ANN.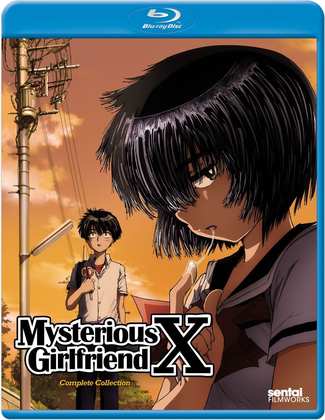 Three reviews for you last week, beginning with my take on
Mysterious Girlfriend X
. It's still the same quirky show about first love, when an unsuspecting student gets addicted to the drool of the new girl in class. It's a fantastic and brilliantly judged tale of adolescent feelings, taking those faltering first steps towards adulthood. We previously had the DVD reviewed on this site, but I simply had to take a look at the Blu-ray. See if the show looks any better in high definition by clicking on the review.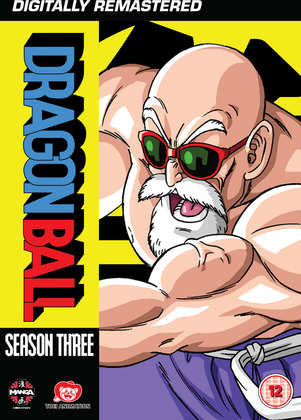 Then it was the turn of
Dragon Ball Season 3
. If long running shonen action shows are your thing, then you really shouldn't miss out on the granddaddy of them all. Without Dragon Ball, there would be no Naruto, Bleach, Fairy Tail or One Piece. Most people cite the sequel, Dragon Ball Z as their defining influence, but I'm finding the original to be a lot more agreeable, blending comedy and action really quite deftly. The episodes in this third collection might just be the best yet, although technically speaking, the discs certainly aren't.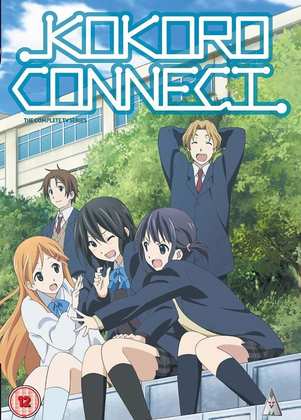 I concluded with
Kokoro Connect: Complete Series
. Just like Mysterious Girlfriend X, it begins with the kind of premise that will have you rolling your eyes, expecting the worst. After all when teenagers swap bodies, particularly teenage boys and girls, that's a recipe for fan service disaster. Kokoro Connect is nothing of the sort though, as it turns out to be one of the more perfectly judged, and mesmerising coming of age stories that I have seen in anime in recent years. Good writing and strong characterisation means this is definitely a show that you shouldn't discount. Click on the review to read more.
Sentai Filmworks released Mysterious Girlfriend X on Blu-ray in the US in 2013, and you'll have to import. Manga Entertainment released Dragon Ball Season 3 on DVD on the 25th of August, while MVM released Kokoro Connect Series Collection on DVD last Monday.