Incomedia Presents WebSite X5 Professional 10 to the Gamescom Audience
WebSite X5 Professional 10 revolutionises the way Web Professionals work by providing an "all-in-one" easy solution to creating top notch websites with a high level of customisation.
Incomedia will attend Gamescom Cologne 2014 to present WebSite X5 Professional 10, together with its other versions Evolution 10, Home 10 and Compact 10. Incomedia WebSite X5 meets the requirements for a web design package from those who are starting off in creating their own website or blog right through to the most demanding web professional user.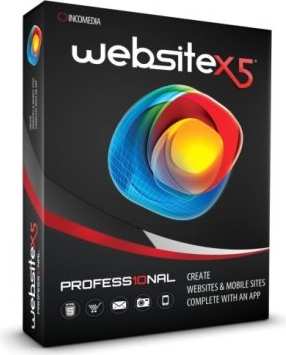 Gamescom is a trade fair for video games held annually at the Koelnmesse in Cologne, Germany. This year the event will take place from 13th until 17th August 2014.
Gamescom is Europe's largest gaming event, (measured by exhibition space and number of visitors) with 340,000 visitors, more than 6,000 journalists and 635 exhibitors from 88 countries attending the show in 2013.
This year
Incomedia
will be presenting the new
WebSite X5
 Professional 10 version to all the visitors at Gamescom. This software is designed to meet the needs of web designers and SMEs for creating web sites and mobile sites. It even comes complete with its own app.
"We are looking forward to returning to Gamescom and to be able to present WebSite X5 Professional version to the audience. As in previous years, this show is an important event in the Incomedia calendar. It gives us the opportunity to meet with existing users and to open discussions with potential new business partners." said Incomedia CEO, Federico Ranfagni. "We have many years experience in web design which we have drawn on to create this Professional version. We have developed a software program able to meet the needs of Web professionals. This version combines a logical and intuitive interface with endless customisation features resulting in a time and cost saving benefit".
Incomedia will be pleased to welcome visitors, business partners and journalists from the 13th until 17th August 2014 at their stand A 021 in Marketpoint at Gamescom.
For more information about Incomedia:
Incomedia Website: Software Solutions - multimedia publishing - Incomedia Website
For more information about gamescom:
www.gamescom-cologne.com
About Incomedia
Incomedia, founded in 1998, is an independent developer and publisher of multimedia software for the PC.
Incomedia's flagship product WebSite X5, currently sold in over 40 countries through a well-established network of International distributors, resellers and retailers, was developed with the aim of bringing high-end website creation software at affordable prices to home, business and education users. The software is designed specifically for users who want to publish high-quality websites and online shops, with a professional look and feel in just 5 simple steps.
http://www.incomedia.eu/en/index.html