Varta announces Mountain Rescue partnership
VARTA Consumer Batteries has announced a new charity partnership with Mountain Rescue England and Wales (MREW).
The brand will supply its batteries and Indestructible torches to more than 3,500 MREW volunteers nationwide, as well as providing an annual cash donation and ongoing fundraising support for the 58 regional MREW teams.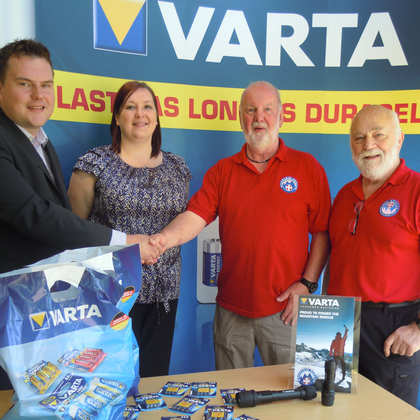 Each year, mountain rescue volunteers attend more than 1,400 mountain, rural and urban incidents, giving up their time free-of-charge to assist members of the public and the emergency services across England and Wales. Torches, flash lights and other battery-powered equipment are essential parts of their kit.
To mark the new partnership, VARTA, stocked at a number of high street UK retailers including Argos, B&Q, Tesco and Robert Dyas, will include the MREW logo on selected product marketing, raising awareness of MREW's work beyond its core support group of outdoor enthusiasts.
Mike France, national chairman for MREW, said: "Although Mountain Rescue has been operational in the UK for more than 80 years, it is only in the past few decades that we have started to experience wider awareness.
"The work of the MREW teams relies on the support and generosity of the UK public and businesses like VARTA to survive. It costs a tremendous amount to fund and kit-out a mountain rescue team and we're incredibly grateful to VARTA for its donations, both product-based and financial."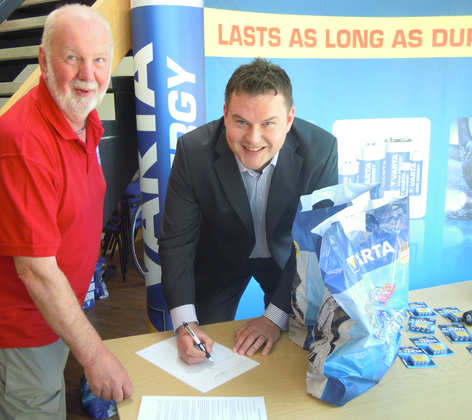 Anthony Sewart, sales and marketing director at VARTA Consumer UK, added: "We really admire the hard work, passion and dedication of the thousands of Mountain Rescue volunteers who give up their free time every single week.
"When you believe in a cause, the decision to support it is an easy one, and a number of the VARTA team in Manchester are looking forward to working with several local teams on fundraising and awareness-building activities. We're excited by the prospect of working in partnership with MREW and look forward to supporting the organisation's unsung heroes."
Part of the global Spectrum Brands group, which also features the Remington, Russell Hobbs and George Foreman brands, VARTA Consumer Batteries holds the number one position for consumer battery sales volume in a number of major European markets.