Jules et Jim and Shoot the Pianist come to Blu-ray and DVD this July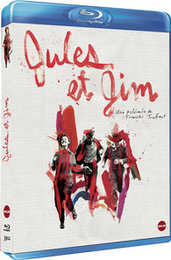 Artificial Eye
have announced two releases for 28th July, priced at £15.99 for the re-released standard definition title and £19.99 for the new high def versions.
Not that the covers here are for illustration purposes only and probably don't look like the actual releases at all.
Jules et Jim
stars Oskar Werner, Henri Serre and Jeanne Moreau, and arrives with extras including a presentation of the film by Serge Toubiana, and commentary track with Jean Gruault.
Synopsis and trailer follow...
Hailed by critics as one of the greatest films of all time, Francois Truffaut`s internationally award-winning film Jules And Jim is set pre and post The First World War, and tells the tale of two young students, Jules, an Austrian, and Jim, a Frenchman, in love with the beautiful, capricious, Catherine. Captivating both of them for twenty years, the enigmatic Catherine switches her allegiance quixotically from one to the other, and occasionally to other men too.
Yet neither Jules nor Jim can free himself from her powerful spell... until Catherine performs the definitive action that changes everything forever. An atmospheric and energetic meditation on the nature of human love and monogamous morality, this is a breathtaking film with exemplary performances from the three central performers, told in classic New Wave documentary-style cinema language.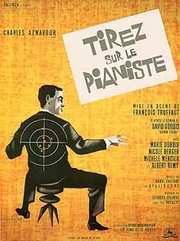 Shoot the Pianist
stars Charles Aznavour, and Marie Dubois, comes with a presentation of the film by Serge Toubiana, commentary tracks with Marie Dubois and Raoul Coutard respectively, plus Marie Dubois's screen tests.
Synopsis courtesy of
Wikipedia
and trailer follow...
A washed-up classical pianist, Charlie Kohler/Edouard Saroyan, bottoms out after his wife's suicide, stroking the keys in a Parisian dive bar. The waitress, Lena, is falling in love with Charlie, who it turns out is not who he says he is. When his brothers get in trouble with gangsters, Charlie inadvertently gets dragged into the chaos and is forced to rejoin the family he once fled
.