Chris Lilley's Ja'mie: Private School Girl and Jonah From Tonga hit DVD this June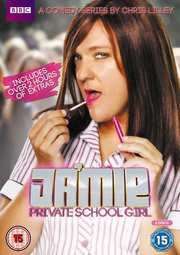 Two
BBC Three
comedies from Australia to bring you news of today, both from
BBC Worldwide
and featuring comic creations by Chris Lilley and out on DVD this coming 16th June.
Both 
Ja'mie: Private School Girl
and 
Jonah From Tonga
include extras such as deleted scenes, bloopers and behind-the-scenes featurettes, and carry a recommended retail price of £13.27.
Ja'mie: Private School Girl is the story of Ja'mie King, a conniving Year 12 student and Queen Bee of Hillford Girls Grammar. As School Captain and unchallenged diva, she stops at nothing to climb her way to the top, dissing Boarders and conquering members of the opposite sex.
Clothes, cars, boys, parties and a hot-girl entourage… Ja'mie has it all, until her quest to win the Hillford Medal triggers a series of outrageous events that change her life forever.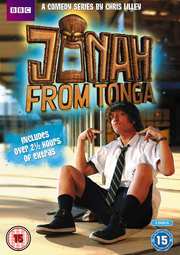 While Jonah From Tonga sees fourteen year old break-dancer and mischievous delinquent, Jonah Takalua return from Tonga to start a new life at Holy Cross High School.
Dominating the playground with his gang Fobba-licious, amusing himself with endless dick jokes and a schoolyard rivalry with the Rangas, Jonah challenges the school system, getting himself into more trouble than ever before.