Anime Review Roundup
Akira: The Fan Trailer
How long has it been since Hollywood promised/threatened us with a live action Akira? I don't know about you, but as long as it remains in development hell, I feel safe. But there are plenty of fans that want to see Neo Tokyo explode in live action, and there are even some fans that are willing to put their hands in their pockets to make it happen. This fan trailer comes from Project Akira, and watching it made me think briefly that a live action Akira movie might actually be a good idea... Briefly that is.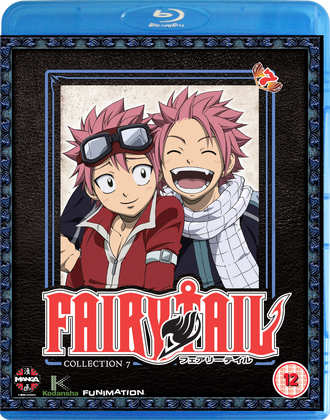 Three reviews for you last week, beginning with
Fairy Tail Part 7
. Parts 1-4 had me thinking that Fairy Tail might just be my favourite shonen anime of them all, but the lengthy hiatus that ensued didn't help. Neither did it help that when it did resume, parts 5 and 6 couldn't recapture that early magic, and the show felt as if it was spinning its wheels. With Part 7, Fairy Tail finally gets back into gear, and it does so by sending our heroes to a parallel universe. Mirror universes are fun. The good guys have goatees and act evilly!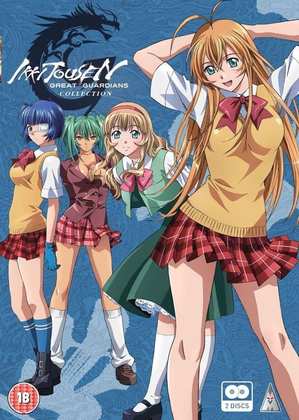 Next up it was the turn of
Ikki Tousen: Great Guardians
. This isn't my favourite franchise, but of all the Ikki Tousen I have seen thus far, I've hated Great Guardians the least. As for what it's about, watch the trailer, and play a drinking game. Every time you see a gusset flashed, have a shot. See if you're still conscious by the end of the trailer.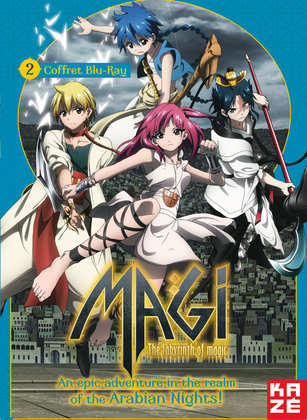 Finally, I took a look at
Magi: The Labyrinth of Magic Part 2
. This loose anime adaptation of the Arabian Nights stories didn't quite deliver on its Eastern promise with part 1, with some disjointed storytelling and an uneven tone failing to make the most of its characterisations. Part 2 doesn't really change things up as it should, but it does offer a lot more satisfaction when it comes to its use of the characters. Click on the review to read about more of its Oriental charms.
Manga Entertainment released Fairy Tail: Part 7 on DVD and Blu-ray last week. MVM release Ikki Tousen: Great Guardians today on DVD, while Manga/Kazé release Magi: The Labyrinth of Magic Part 2 on Blu-ray and DVD today also.