Anime Review Roundup
New MVM Licenses
It's an MVM bonanza this week, with both news and reviews to take in. We're still a month away from MCM Expo London, but the licences have already started to come forth, with MVM taking to social media last week to announce two new titles.
First up was
Watamote, or No matter how I look at it, it's you guys fault I'm not popular!
This show has been on my 'to stream on Crunchyroll' list since I first heard of it, one of those hikki-NEET comedies that can cut a little close to the bone with their observations. I was put in mind of Welcome to the NHK when I read the blurb, so when MVM announced it, it went straight off the streaming list, and straight onto the 'buy the Blu-ray if it's released' list. As yet MVM are to confirm formats and release dates.
They have confirmed a release date for their second announcement,
Kamisama Kiss
, which will be coming here on DVD only on July 14th. A high school girl becomes a goddess. Sounds like fun.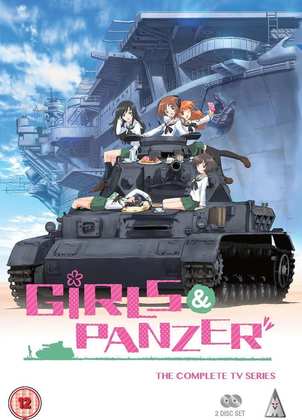 I had two MVM anime reviews for you last week, beginning with the delectable
Girls und Panzer
. Cute girls do cute things in tanks. It's one of those parallel worlds where to be brought up as a prim and proper young girl, one has to master the etiquette of tank combat. This isn't just for the tank fetishists, despite how well animated the tanks are, how realistically they're modelled, and how engaging the tactics and strategy are to watch. You also have the cute girl quotient pushed up to the max. Throw in some great music, and you have one of the best anime releases of the year.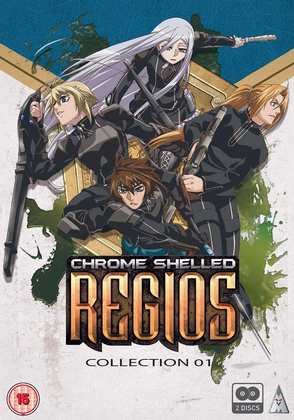 I can't say the same about
Chrome Shelled Regios Part 1
though. I can't really say a lot about Chrome Shelled Regios, as it's the most generic, and un-ambitious show I have seen in a long time. It's one of those post-apocalyptic sci-fi genre mash-ups that Gonzo do so well, only this isn't a Gonzo show. Giant bugs attack gargantuan mobile cities, defended by high school students with special powers. Shonen tropes abound, as do the harem anime tropes. You can watch it easily enough, you might even enjoy it, but you'll have hard time making sense of it.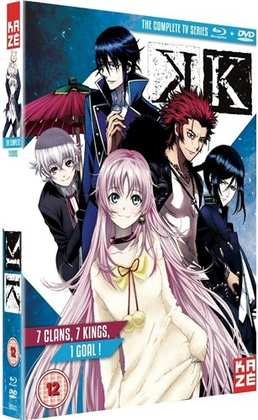 And at the final minute, Manga/Kazé crashed MVM's party with the release of
K – The Complete Series
, and be thankful for the Complete Series suffix, or that would be an exceedingly difficult link to click. K was one of those shows that had its UK debut on the now defunct Anime on Demand service. I used to euphemistically call it Anime on Delay, down to their somewhat loose interpretation of the term simulcast, an interpretation that Animax seem to have inherited. Delay's the order of the day with this Blu-ray/DVD combo, as it too has been pushed back by Kazé. Stuart McLean did the honours with this action show, and click on the review to see what he thought.
Girls und Panzer was released by MVM on DVD last Monday, and comes out on Blu-ray next Monday, while Chrome Shelled Regios Part 1 is out on DVD today. K – The Complete Series is finally out on DVD/Blu-ray combo on the 5th of May, hopefully.