Anime Review Roundup
New Series of Durarara!! Announced
One of my favourite anime shows of recent years, based on a series of light novels by Baccano! creator Ryohgo Narita is Durarara!! a cosmic blend of character and narrative that delivers an unrelenting hit of entertainment, just sublime in execution and style. That first 24 episode series adapted just the first few novels, and fans have always wanted more. This weekend, the news that fans have long anticipated finally came. A second series of Durarara!! set six months after the first is in production! Click the
link to the Anime News Network report
to read more. And here's a video...
Watch out for the review of the Durarara!! Season 1 Blu-ray later this week, as it makes its UK debut this month.
Boy When MVM Commit To More Blu-Ray, They Go All In!!
At the end of last week, and as recounted in last week's Anime Review Roundup, MVM announced that they had negotiated more favourable terms that will let them release more Blu-ray in future. They rounded off the week with a whole lot of Blu-ray announcements. That wasn't the end of it...
On Wednesday, NISA in America announced that they would bring Toradora, one of their more noted titles and previously a sub only DVD release, to Blu-ray later this year with a dub.
MVM announced their Blu-ray release of Toradora
the very same day!
And as the week came to a close, Anime News Network also revealed that
MVM had licensed La storia della Arcana Famiglia
although formats are yet to be confirmed.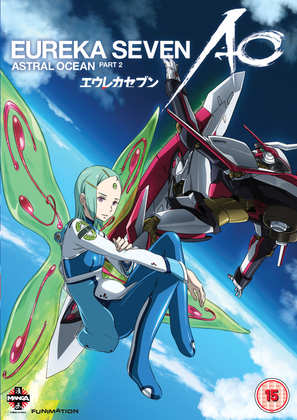 It was a rare week for reviews last week, in that we got an offering from each of the major anime distributors in the UK, beginning with Manga Entertainment's
Eureka Seven AO: Part 2
. The sequel for Studio Bones' classic sky-surfing giant robot sci-fi action show got off to a flying start with Part 1, introducing a cast of appealing characters, and setting its story in an interesting parallel world with a different history. I never saw the original series, so I can't compare the two, but if you click on the review, you'll be able to see if Part 2 lives up to the promise of Part 1.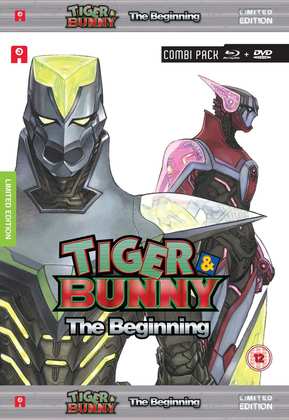 Then it was the turns of All the Anime with their release of
Tiger & Bunny: The Beginning
. The superhero-cum-reality TV anime series was originally released in the UK by Kazé and Manga, but it's the new kids on the block who have licensed the feature film spin-offs, and with the first movie we get a fresh look at the show protagonists, Kotetsu and Barnaby's first meeting. It's one of those movies that retell part of the series, but the second half of the film is wholly original material, as the heroes have to take down a particularly tricky thief. See if the tale of two halves works by clicking on the review.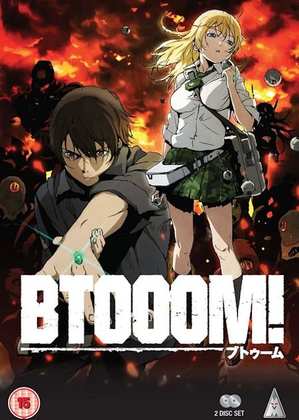 Finally it was MVM stepping up to the plate with their release of
Btooom! Complete Series
. It's one of those anime that picks and chooses from all genres, crafting its own story by taking from the best of others. An obsession with an online video game leads to a very real deathmatch that takes place on a desert island, where the players are armed with bombs, and set forth to kill each other, with the survivor getting to go home. Btooom! follows two unlikely players, a boy whose video game addiction has turned him into a shut in, and a girl with severe trust issues. Will they work together to survive, or kill each other to escape?
Manga Entertainment released Eureka Seven AO: Part 2 on DVD last Monday. All the Anime release Tiger & Bunny: The Beginning on DVD, and on Blu-ray DVD combo today, while MVM also release Btooom! Complete Series today on DVD.
As for this video... It makes me smile. No other reason...