Lastolite Announce New Magnetic Background Support
Lastolite Limited
 announces the release of the innovative magnetic background support.
The unique Magnetic Background Support is designed to provide photographers with a convenient and portable solution. Reliable magnetic connectors provide an instant connection; they grip the background in two positions thereby eliminating yaw and increasing stability. This easy operation further aids photographers to quickly switch between backgrounds at a comfortable working height. Furthermore, the Magnetic Background Support is compatible with any traditional lighting stand with a 5/8 spigot connecter.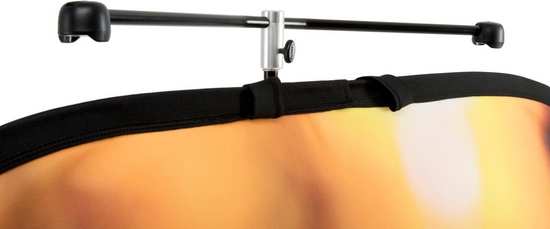 Speed, security and sturdiness are key features of the Magnetic Background Support, making it the ultimate solution for busy photographers and videographers.
Main Features
Easily attached any collapsible background with a steel rim to a traditional lighting stand


Compatible with any traditional lighting stand with a 5/8 spigot connector


Reliable magnetic connectors


Price & Availability
The new Magnetic Background Support is available individually or as part of a kit which includes a lighting stand and carry case.
:: Magnetic Background Support RRP £60 inc
:: Magnetic Backgroud Support Kit RRP £108 inc
For stockist information, please see:
http://www.lastolite.co.uk
Email:
selas[at]moc.etilotsal
Telephone: 01530 832570