BBC Worldwide releases for March part two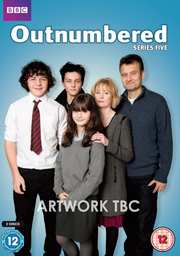 Following on from
yesterday's look
at various releases coming out in March courtesy of
BBC Worldwide
, here is the second of multiple parts. Today we look at two DVDs arriving on 17th March, both carrying a recommended retail price of £20.42.
The first of these is the final series of a family sitcom,
Outnumbered: Series 5,
starring Hugh Dennis and Claire Skinner. Incidentally a complete box set containing every series retailing for £51.05 will also be available the same day.
Those cute little kids from the hit family sitcom are now teenagers, causing even more havoc for their beleaguered parents Pete and Sue, who continue to battle through life both within and outside of their hectic household. Sue has a brand new office job and, predictably, struggles to maintain an aura of composure with her three growing offspring to contend with back home, while Pete is besieged by unreliable technologies.

Their eldest son Jake is sporting a new tattoo, of sorts, and is getting behind the wheel to learn to drive. Tone-deaf Ben is set to take the lead in his school play, a musical version of Spartacus. While Karen, once the baby of the family starts secondary school and, unsurprisingly, soon finds herself arguing with just about everyone, including her new head teacher.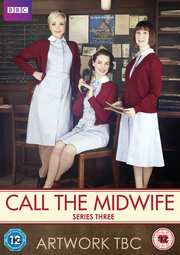 Joining the above is drama
Call The Midwife: Series 3
, featuring Helen George, Miranda Hart, Jessica Raine and Bryony Hannah.
Based on the memoirs of Jennifer Worth, Call the Midwife follows Nurse Jenny Lee and the midwives from Nonnatus House convent as they provide the best possible care to the expectant mothers of Poplar. Series 3 sees Chummy, PC Noakes and baby Freddy back in the East End; Sister Bernadette, now known as Shelagh since leaving the convent, preparing for her wedding to Dr Turner; and Jenny facing some tough personal and professional challenges.
At Christmas, when an unexploded World War II bomb is found under a warehouse close to Nonnatus House, the nuns and dozens of local families find themselves homeless. Later, Dr Turner finds himself in a race against time to immunise children against polio, and when a Royal visitor comes to the East End, Chummy persuades them to open the new Community Centre.
More tomorrow...