Polish biopic Walesa: Man of Hope comes to DVD this February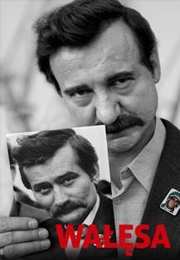 Everyone likes a good biopic, even if some of them are a bit inaccurate on the history front, but mostly these are of world famous characters like musicians, boxers and world leaders. To re-address this imbalance,
Metrodome Distribution
have announced the release of Andrzej Wajd's
Walesa: Man of Hope
for 24th February on DVD.
Written by Janusz Głowacki and starring Robert Wieckiewicz, Agnieszka Grochowska and Iwona Bielska, this has a runtime of 127 minutes and will carry a recommended retail price of £17.99.
Synopsis, courtesy of
wikipedia
, and trailer follow...
Lech Wałęsa, an electrician at the Gdańsk Shipyards, participated in 1970's local demonstrations. While he keeps the bloody aftermath in mind he concentrates on day-to-day duties. Yet ten years later a new uprising takes place and he happens to become an unexpected and charismatic leader of Polish dockworkers.
This is the beginning of a new movement that successfully stands up to the communistic regime. Wałęsa is pushed into representing the working population of Poland.
While Europe is reshaped Poland remains stable and peaceful. Yet a huge variety of political parties unfolds and Poland is at the brink of becoming as ungovernable as the late Weimar Republic. Lech Wałęsa answers the calling and is elected the first president of the new Polish democracy. But now people start to think that Wałęsa has it too good.