Anime Review Roundup
The Comicon Recap Video!
Ever wondered what attending the old MCM Expo (now called Comicon) at the Excel Centre is like, but never could work up the gumption to go? Well, with October Comicon just passed, Manga Entertainment have put together a catch-up video to show you what the great and the good get up to. Three days of mayhem compressed into five minutes ensues...
UK Anime.Net Interviews Andrew Partridge
If you've been wondering what's been going on with Anime Limited, you can catch up thanks to
UK Anime's interview
with the company's El Presidente on their site. It's a useful piece that looks at how the Cowboy Bebop Blu-rays have performed, addresses some of the delays on their forthcoming releases, and also looks at the company's collaboration with Wakanim to offer a download to own option for anime.
Further Delays for Perfect Blue and Cowboy Bebop on DVD!


News just in... The Perfect Blue Blu-ray DVD combo set and the Cowboy Bebop DVD Collection has been delayed again, this time until December 2nd. Anime Limited explain just why on
this blog post
...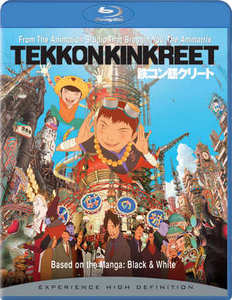 My first review of the week is one from the back catalogue, as I look at one of the first Blu-ray anime releases in the UK. The
Tekkonkinkreet Blu-ray
turns out to be a prime example that just by releasing something in HD, doesn't automatically make it better. A Technicolor underworld is ruled by a pair of street kids, but their dominance is challenged when the mob moves in. It looks HD pretty, and it sounds HD awesome, but the story is the same in SD or HD, and it doesn't bear up under repeated viewings.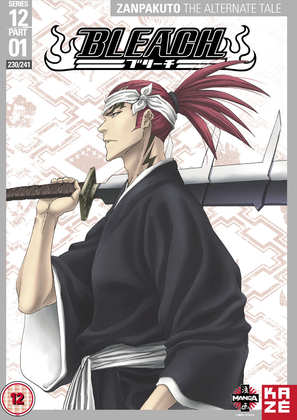 Next it was the turn of
Bleach: Series 12 Part 1
. Just when things are getting a little less tedious in the main storyline, the animators take a break and introduce a filler arc instead. Hardcore fans of Bleach will no doubt be disappointed, but dilettantes like myself will breathe a sigh of relief. Filler can often be a welcome break from the ongoing storyline, especially when it's as interesting as this story. In Zanapakuto: The Alternate Tale, the Soul Reaper's swords rebel against their wielders. It sounds weird, but in practice it's an engaging story. The one problem is that this filler arc is so long, it might actually benefit from a bit of filler itself.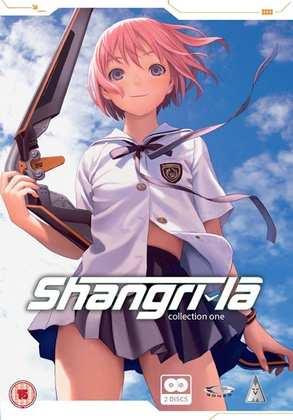 Finally it was the turn of
Shangri-La Part 1
. This Gonzo sci-fi actioner is set in a future where climate change has happened, the oceans have risen, and the survivors of humanity have to live with the consequences of their neglect. As a last ditch attempt to salvage the world, the economy is now carbon based, carbon emitters get taxed, carbon sinks get tax breaks, and for Japan, that means turning its cities into a genetically engineered jungle that soaks up carbon. The jungle is lethal for humans, but the giant Atlas project that is supposed to provide shelter for the people is behind schedule, and only home to the elite. As that elite continues to amass its power, the people are left to fend for themselves against the encroaching jungle in isolated communities. Into this totalitarian system walks Kuniko Hojo, recently released from prison, a girl with ideas and plans, a girl with a destiny, a girl with a boomerang!
I could whinge about Youtube here. Tekkonkinkreet is an old Sony release, and the official trailer's long gone. The mirrored trailers have actually had their audio removed because of a copyright dispute. I found a clip from the opening that probably won't be there for long. I couldn't find any trailers for the Zanpakuto arc of Bleach either, you'll have to make do with a trailer for the previous release. And as for Shangri-La, no trailers there too. What there are, are Funimation trailers that are locked behind a Geo-Wall, only US citizens are allowed to try before they buy of this series. I did find a broadcast trailer that they've forgot to lock, but it's not a trailer for the DVD. What is with these companies? Don't they actually want to sell us stuff?
Tekkinkinreet on Blu-ray (and DVD) came out years ago, thanks to Sony Pictures Home Entertainment. Manga Entertainment released Bleach Series 12 Part 1 on DVD on October 28th, and there were a couple of last minute delays for MVM titles last week that I didn't catch. Arakawa Under the Bridge is actually out on DVD today, while Shangri-La Part 1 comes out on DVD next Monday 18th of November.