Anime Review Roundup
New Licences from Anime Limited
This week it was the inaugural Scotland MCM Comicon, and Anime Limited, who last month scored a coup by getting their debut Cowboy Bebop Blu-ray release to the top of the anime charts, announced some new licences. Actually they came preannounced thanks to a couple of social media posts, but next year we will see
Durarara!!
on Blu-ray, a title I'm already lusting after, and the Shinichi Watanabe anime comedy musical
Nerima Daikon Brothers
.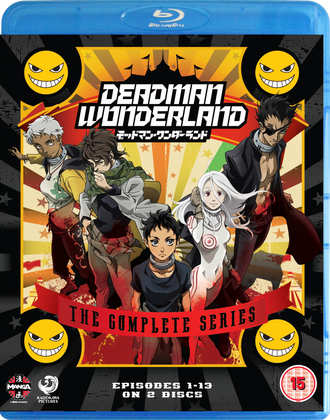 Last week saw some rather delectable anime titles reviewed, beginning with an exclusive for Manga Entertainment. We are the first English speaking territory in the world to get
Deadman Wonderland: The Complete Series Collection
on Blu-ray. The Japanese won't even let the US companies release it yet. It's pure Manga Entertainment on the face of it, just the show you've been waiting for if you got into anime with the blood and gore boom of the late nineties with Manga Video. Deadman Wonderland's premise of a future prison set up for the entertainment of the public, where death row prisoners are pitted against each other in gladiatorial combat, armed with blood-drenched super-powers, is rich with all the violence, gore, video nastiness and epic swears that you would have once associated with shows like Angel Cop and AD Police. But it's also got a story to it as well.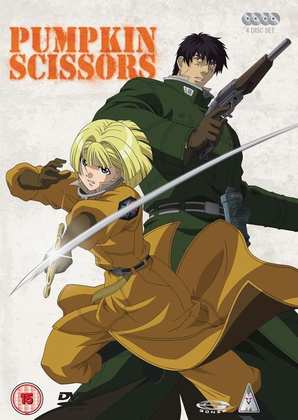 Then it was the turn of
Pumpkin Scissors
, which is getting a complete series release. It's the second time of trying for this series, with just a single volume released by ADV UK before the company hit the buffers. Now we have the chance to see what we missed out on, with a series with an interesting premise, set after an alternate World War I, in an unnamed Empire that was on the losing side, trying to rebuild from the ashes of a devastating war. In a deprived country where the people are disillusioned, parts of the underfunded military turning to banditry, and with the elite skimming off the top, it falls to the oddly named Pumpkin Scissors, Intelligence Section 3 to make a difference.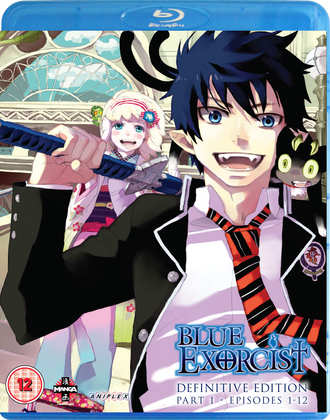 Finally it was more Blu-ray goodness with
Blue Exorcist: The Definitive Edition – Part 1
. Blue Exorcist saw a release last year on DVD, but in subtitle only form, on discs that could have used another pass through a QC department. Twelve months later, and this mainstream supernatural action show finally gets the dub it deserves, but it also gets a stellar high definition presentation on Blu-ray. Click on the review to see just why it deserves the appellation of The Definitive Edition.
Manga Entertainment release both Blue Exorcist: The Definitive Edition – Part 1 and Deadman Wonderland: The Complete Series Collection today, with the latter also getting a DVD release, while Pumpkin Scissors: Collection comes out today courtesy of MVM.