BBC Worldwide releases for September - Part 3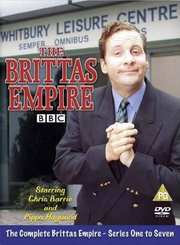 Yes, yes, we hadn't forgotten, continuing on from
last week's look
at what
BBC Worldwide
have coming our way in September, today we look at some of the titles arriving on the 16th.
First up is comedy series
The Brittas Empire: Complete Collection
, retailing for £49.99 and starring Chris Barrie, Pippa Haywood and Julia St. John.
We think this is probably a re-release after being deleted for a few years. You just can't keep a good Gordon down.
Gordon Brittas is the well-meaning but incompetent manager of Whitbury New Town Leisure Centre. Completely tactless, totally annoying and forever coming up with 'half-baked' ideas, oh and oblivious to all of his faults, Brittas frequently upsets his staff, the public, and not the least, his poor, long suffering wife Helen, inadvertently bringing chaos to everything he touches.
And if you've never seen the series before, here's a typical few minutes...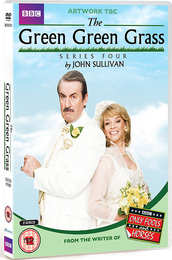 Keeping with the comedy we have
The Green Green Grass: Series 4
, with a recommended retail price of £11.49. This spin-off show stars John Challis, Sue Holderness and Jack Doolan.
Having fled their native London three years ago, Boycie, Marlene and Tyler are now nicely settled into their new life in Shropshire and are enjoying the trappings of the country.
In this series, Boycie and Marlene celebrate their 40th wedding anniversary, television show Antiques Road Show comes to the area and Boycie and Tyler discover a really valuable antique, and Tyler attempts to extract money from his father to buy equipment for his band 'Puddle of Agony, which is no easy feat when Boycie is from the school of hard knocks.
Joining the above is also a complete box set, containing series 1 to 4, priced at £30.63.