BBC Worldwide releases for September - Part 2
Continuing on from
yesterday's look
at what
BBC Worldwide
have coming our way in September, we head into the weekend with two titles due on the 9th.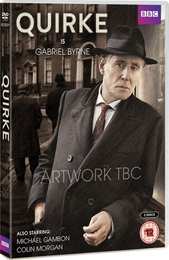 Bumped from August we have the period crime drama
Quirke
which stars Gabriel Byrne and carries a recommended retail price of £20.42 for the DVD.
Consultant pathologist in the Dublin city morgue in the 1950s, Quirke is a powerful character more at ease among the cold silent slabs than the company of his fellow men. But in truth, his profession provides his greatest pleasure: inquisitive by nature, he is fascinated with unlocking the secret to these cadavers' deaths.
After a body vanishes from his mortuary one night Quirke's curiosity is piqued by the lengths his brother is prepared to go to, to cover up the cause of one young woman's death in childbirth. As Quirke turns accidental detective, he delves deep into the secrets of Dublin, and discovers his investigations are more closely linked to his own life than he could ever have imagined. Little by little he is forced to confront the sins of his past as he peels back the layers of his own tangled family history.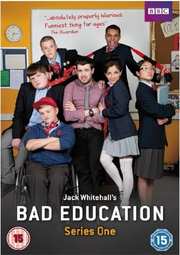 And joining that is the comedy series
Bad Education
, starring Jack Whitehall, Mathew Horne, Sarah Solemani and Michelle Gomez. Again the DVD will carry a RRP of £20.42.
Alfie Wicker is the worst teacher ever to grace the halls of any state comprehensive. More immature than the kids he teaches, Alfie's idea of a productive lesson is getting over a hangover and managing to avoid the school bully.
In a strange, pathetic sort of way though, the kids love him ,and he genuinely has their best interests at heart. Abbey Grove School is populated by some of the weirdest teachers you could ever meet.
Fraser the hair-brained Headmaster who longs to be down with the kids, Miss Gulliver the biology teacher with a heart of gold but perhaps a dash too much openness and honesty and Deputy Headmistress Miss Pickwell who displays all the charm and sensitivity of a Third Reich Dominatrix.