BBC Worldwide releases for September - Part 1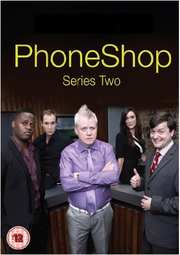 It's that time of the month again, where we begin to look at what releases
BBC Worldwide
have coming our way for the following lunar period.
Today we start with releases for 2nd September, and
PhoneShop: Series 2
on DVD which will carry a recommended retail price of £20.42. Joining it for the higher price of £30.63 is a
PhoneShop: Box Set
containing the first two series.
Phil Bowker's multiple award-winning hit ensemble comedy stars Tom Bennett, Andrew Brooke, Emma Fryer, Javone Prince, Martin Trenaman and Kayvan Novak.
On High Street UK the priority is to 'shift units, make money, smash targets...' and no one knows that better than the staff of PhoneShop.
With top salesman Little Gary Patel in jail, times are hard and getting harder for the sales staff of PhoneShop.
If they are to retain their status as "Kings of the High Street" they need to ensure that every mug punter within five square miles gets locked down to the worst, most expensive mobile phone contract known to mankind. From training days to owl tattoos, from sex lemons to the Elite Selling Krew, all retail life is here.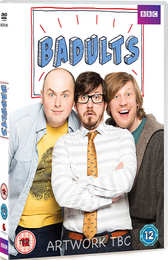 More comedy on the same day,
BBC Three
comedy
Badults
stars Matthew Crosby, Ben Clark, Tom Parry, Emer Kenny and Jack Docherty. The RRP for this one will be £20.42.
Hey Oh! It's Badults. Outrageous, ridiculous, and with an anarchic streak, Badults follows flatmates Tom, Ben and Matthew on a series of adventures that lead them to the brink of death, imprisonment, or even worldwide fame. Now in their late 20s, Tom, Ben and Matthew are living out the pact they made as kids; to live together when they're all grown up. But in truth they never really grew up.
Watch the boys fail spectacularly at being adults as they rob banks, chase girls, poison pals, blow their cash, sing, dance and get guillotined.
Matthew strives to be sensible, Tom's always brewing-up schemes and Ben might shower at some point.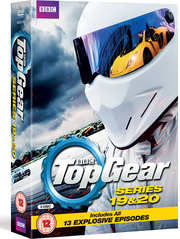 And finally, again for the 2nd, is
Top Gear: Series 19 & 20
on DVD. Featuring 360 minutes of, er, car stuff and not so car stuff, some say this 5 disc set is priced at £30.63.
When historians look back on the year 2013 they will undoubtedly say, this was the year in which series 19 and series 20 of Top Gear were on television. And the historians would be factually correct, as they often are.
These same historians may also note that these were the series' in which Jeremy Clarkson, Richard Hammond and James May drove powerful coupes across the US, raced a train to Italy, rallied a Bentley Continental, played rugby with Kias, raced a yacht up New Zealand, hammered convertible supercars around an abandoned Spanish airport, turned a van into a hovercraft, and celebrated the best of British.
You may say, that's all well and good Mr and Mrs Historian, but will there ever be a way in which I can relive those halcyon days of 2013 by re-watching series 19 and series 20 of Top Gear and enjoying all of those excellent things you have just mentioned? And the historians will reply, why yes. In fact, you're holding it in your hand right now. Once again, they will be right.