BBC Worldwide releases in July - Part 1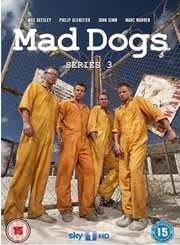 BBC Worldwide
have a fair few titles arriving in July to tell you about, today we look at the three which turn up on the 1st, all DVD format and coming with a recommended retail price of £20.42.
Mad Dogs: Series 3

picks up where Series 2 ends with the boys desperate attempts to escape the island resulting in them being even further away from home and safety than they were before. Worse, they seem to have infiltrated a drug cartel and are now under the watchful eye of shady government ops.
It seems the only possible chance for salvation is a witness protection programme, a new identity and the promise that the friends sever ties with each other. But how long is it before one of them buckles making contact and the past starts catching up with them; all over again? The boys might be out of the Beleriac light, but they're heading straight into the heart of darkness…
Will the Mad Dogs ever get home?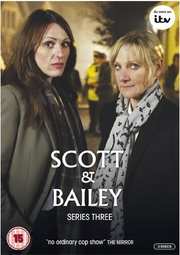 Joining the above is ITV drama
Scott & Bailey: Series 3
starring Suranne Jones, Lesley Sharp and Danny Miller.
The professional and personal lives of DC Rachel Bailey and DC Janet Scott continue to bring drama, surprises and gripping tension. Janet begins to get her life in order to concentrate on her role as acting DS. Meanwhile Rachel, who has been facing scrutiny over her brother's murder of her ex-boyfriend, has settled uneasily into sharing her life with Sean.
But the detectives are about to feel the heat. Rob Waddington arrives as a permanent DS, Rachel's devil-may-care attitude threatens her relationship with Janet and the ongoing murder case comes to a head in a shocking, thrilling climax.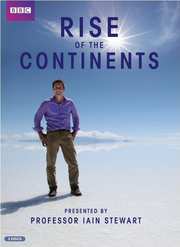 Lastly for this day is the documentary
The Rise of the Continents
, presented by professor Iain Stewart.
Across the Earth, there are traces of a mysterious long-lost world. From seashells 8000 meters above sea-level to species that seem to have jumped thousands of miles of ocean there are tantalising clues out there to the existence of a land unlike anything we see today.
As they are pieced together The Rise of the continents will reveal the incredible story of how our world came to be and the nature of the land that came before. In this four-part series Professor Stewart follows a trail of clues through a land that no longer exists.
More from the
Beeb
tomorrow.