Two features from Atom Egoygan come to Blu-ray and DVD in June
What better thing to lead us into the weekend than the news that
Artificial Eye
are releasing not one, but two Atom Egoygan films in June on both DVD and Blu-ray?
The recommended retail price will be £15.99 for the standard definition titles, and £19.99 for the high def versions. Extras are yet to be confirmed.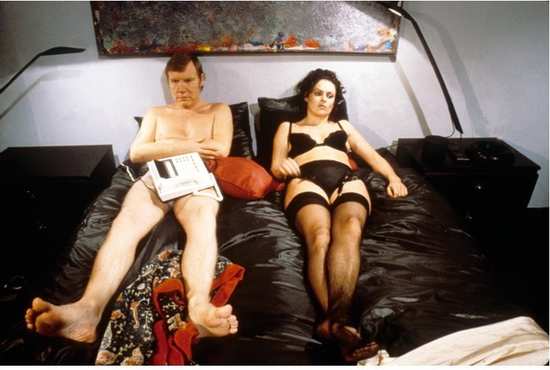 First up on the 10th we have
Next of Kin
, which stars Patrick Tierney, Berj Fazalian, Sirvart Fazlian and Arsinée Khanjian. The runtime for this feature will be 70 minutes.
Synopsis and trailer follow...
Catatonically unhappy with this family life, a young man named Peter Foster undergoes video therapy with his parents. One day, while studying tapes at the hospital, he sees the tapes of an Armenian family who feel guilty about surrendering their own son, while still an infant, to a foster home.
Peter decides to present himself to this family as their lost son, to finally act out a role different from the one assigned to him in his own life. Filled with haunting images of travel and displacement, this reveals both a young WASP's response to working class Armenian culture and discourses on the range of roles that life allows us to play.
Arriving a bit later on 24th June is
Family Viewing
, which features David Hemblen, Aidan Tierney, Gabrielle Rose, Arsinée Khanjian and Selma Keklikian. The runtime for this one is 87 minutes.
Synopsis and trailer follow...
A story of mixed and found identities set in a nursing home, a condominium and a telephone sex establishment. Using a collection of video images, television, pornography, home movies and surveillance, the film observes the breakdown and restoration of a dislocated family.
Darkly humorous and unpredictable, this is a complex journey into the world of brutality and sentiment.