STM Bags Unveils Velocity Collection of Laptop Bags and Sleeves
The new line of stylish protective cases boast durability, organization and functionality
STM Bags has announced the newest addition to the company's ever-expanding product line, the Velocity collection. The collection is available at
STMBags.com
, as well as various retailers and distributors.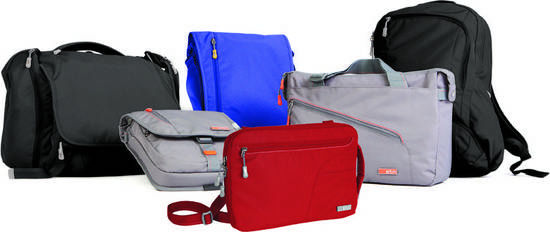 Created to store and protect most 15" laptops while travelling, the impulse laptop backpack features a technology compartment and a suspension system to stabilize a heavy load. It also includes a reflective tab for nighttime visibility, as well as a luggage pass-through for wheeled bags. RRP £74.95 inc.
Whether travelling by bike, car, plane or train, the velo 2 laptop messenger provides organization and protection for the long haul and is available in two sizes, small (13" screens) and medium (15" screens). Designed with a main flap for closure, it is also equipped with a zippered option to slip over a luggage handle, a side-entry laptop compartment, as well as a waist strap to even a heavy load. RRP £69.95 inc.
The linear laptop shoulder bag is designed with multiple pockets to manage the necessities of a digital day. Encased in high-density padding, this bag provides soft protection for laptops, other valuable items, and also features a luggage pass-through for wheeled bags. The linear is available in three sizes, iPad/D10 (10" tablets), small (13" screens) and medium (15" screens). RRP £54.95 inc.
The maryanne is a fashionable tote created to protect and carry laptops, tablets and everyday necessities. With adjustable tote handles for shoulder or hand carry, the maryanne features a technology compartment for a laptop and/or a tablet in soft-lined and padded pockets. The Maryanne is designed to carry most 13" laptops. RRP £74.95 inc.
Lastly, the blazer is a water resistant sleeve equipped with high-density foam for protecting and carrying laptops and digital gear. Featuring pockets for valuable items, the blazer also features a quick-grab handle and removable and adjustable shoulder straps for carrying comfort. RRP £34.95 inc.