The New Twilight Zone: The Complete Collection out on DVD this April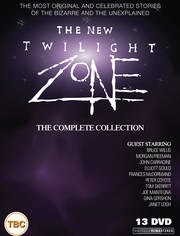 Before the Easter break, what to leave you with? How about an entire run of a classic revisit to a classic long running American TV show?
Out on DVD this 29th April is none other than
The New Twilight Zone: The Complete Collection
, courtesy of
Shock Entertainment
and
FremantleMedia Enterprises
.
Obviously this is going to be full frame, at least we doubt they decided to crop the original aspect ratio in this most heinous way. Expect a recommended retail price of around £39.99 for this 1620 minutes worth of entertainment spread across 13 discs.
Now for the incredible list of cast and crew. Sit down and wade through this lot!
Episodes star all of the following at one time or another, including Bruce Willis, Helen Mirren, Morgan Freeman, Janet Leigh, Melinda Dillon, Peter Coyote, Jenny Agutter, Shelley Duvall, Fred Savage, Lucas Haas, Jeffrey Jones, Elliot Gould, Ralph Bellamy, Charles Martin Smith, Meg Foster, Eric Bogosian, Season Hubley, Scott Grimes, Dee Wallace, Adrienne Barbeau, Danny Kaye, Piper Laurie and Pam Dawber.
Writers include Stephen King, George R.R. Martin, J. Michael Straczynski, Harlan Ellison, Richard Matheson, Rod Serling, Robert R. McCammon, Ray Bradbury, Arthur C. Clarke, Theodore Sturgeon, Robert Silverberg, Roger Zelazny and Ron Cobb.
Whilst directors number Joe Dante, John Milius, Wes Craven, Tommy Lee Wallace, William Friedkin, Peter Medak, Allan Arkush, Jeanot Szwarc, Jim McBride, Atom Egoyan and Bill Duke amongst them.
Marketing blurb and intro video follow...
Two decades after the demise of Rod Serling's original, groundbreaking and multi-Emmy award-winning television series, audiences were once again transported into the fifth dimension, this time with an unprecedented roster of talent that significantly included some of the greatest sci-fi and fantasy writers of all time.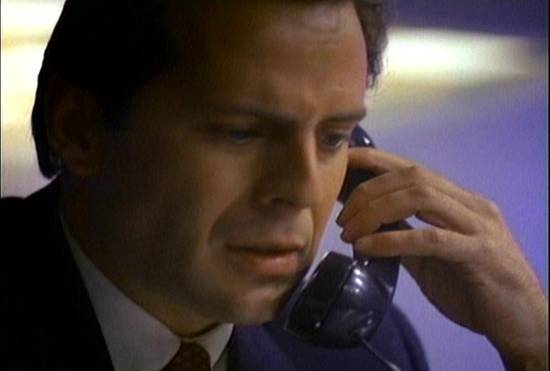 Broadcast from 1985 to 1989, this new series not only captured the spirit and continued the legacy of the original it also took television drama to a whole new level, particularly with unforgettable episodes such as the shocking William Friedkin-directed "Nightcrawlers", Wes Craven's tear-jerker "Her Pilgrim Soul" and Joe Dante's terrifying "The Shadow Man", to name a few.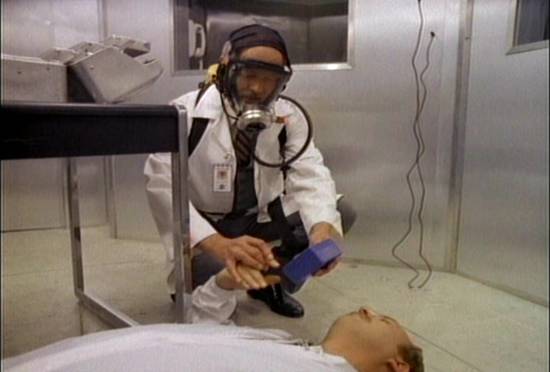 A welcome revival for committed Zone aficionados, the series also attracted a whole new audience to what has become regarded as essential viewing for fans of sci-fi, fantasy and quality television drama.