Anime Review Roundup
MVM on a Licensing Spree!
They just keep on coming. Over the last two weeks, we've had Sankarea, Is This a Zombie seasons 1 and 2, Bakemonogatari, and Nisemonogatari announced by MVM. With the two monogataris, they also hinted at another anime license this week just passed. Sure enough, they wound up announcing
Another
, a 12 episode (+ OVA) supernatural series about a curse. It's coming out on Blu-ray and DVD, and MVM announced it before its US licensors, Sentai had even set a date for their release.
Following that, MVM hinted once more on Twitter and Facebook that there was yet another licence to be revealed this week. You can't keep these anime fans down. They've all been watching too much Detective Conan. It was matter of minutes before MVM's hints were deciphered and the forthcoming licence unveiled as Inu X Boku Secret Service. We'll have to wait a few days for the official press release, which ought to reveal just what formats it will be released on.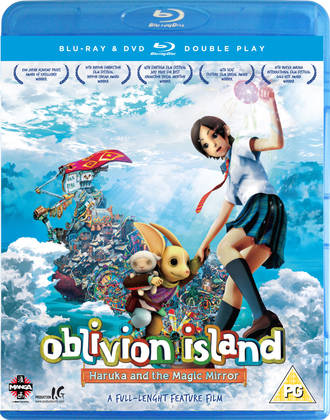 I'm feeling Blu this week. You can tell that the higher definition format is finally beginning to take hold, when all three anime reviews in one week are for Blu-ray releases. First up was
Oblivion Island: Haruka and the Magic Mirror
, Production IG's attempt to take on Pixar at their own game. It's a family adventure movie that sees a young girl venture into a fantastic world in order to find a precious keepsake, and she winds up meeting all manner of fantastic creatures. In some ways Production IG have surpassed the competition, as they have incorporated the ingenuity and visual panache of current US animation with the heart and allegory that comes from the best of Studio Ghibli. Click on the review to read more.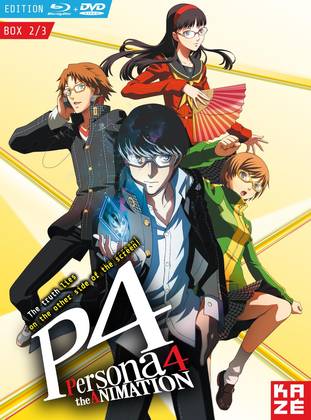 Next up was
Persona 4: The Animation Part 2
. It's been a good week for Persona 4 fans, as not only is the middle third of the series out soon, but it's been announced that Persona 4 Arena is coming to Xbox in May. Alas it has fallen to an anime fan that just happens to not be a gamer to review. Just to remind you before you go and partake of my apathy, we in Region B do have something of a coup when it comes to Persona 4 The Animation on Blu-ray, as the US company Sentai has been stopped from releasing their Blu-ray with Japanese audio.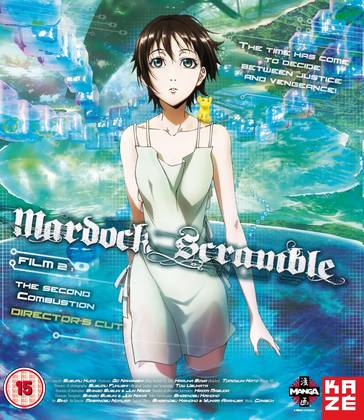 At the last minute, I managed to squeeze in a review for
Mardock Scramble: The Second Combustion
. This time last year The First Compression came to the UK, and for a cyberpunk anime fan that has been underserved since Ghost in the Shell Stand Alone Complex, this was like an oasis in the desert. It was the pure essence of that particular sci-fi genre, action packed, gory, challenging, worthy of its 18 rating, but feeding the intellect as much as the gut. The sequel comes to us now, just as provocative, but taking the story in more sedate, character focussed directions. Believe it or not, it's actually better than the first movie.
Manga Entertainment release Mardock Scramble: The Second Combustion, on Blu-ray and DVD for Kazé Entertainment today. They do the same for Persona 4 The Animation: Part 2 on the 1st of April, albeit as a Blu-ray DVD combo. Manga Entertainment will be releasing Oblivion Island: Haruka and the Magic Mirror by themselves on the same date, and you'll be able to get it on DVD, and on Blu-ray DVD combo.