Anime Review Roundup
Manga Entertainment Shoots
It was the weekend of the MCM ComiCon in Birmingham. They used to be Expos, but they've been rebranded. As per usual, such Expocons are the venue for plenty of announcements, speculation, and surprises from anime distributors. This time only Manga Entertainment were there, and while they had plenty to confirm, only two new acquisitions were announced. The first is the Appleseed XIII television series, which will be released this year on DVD and Blu-ray. The second is that more Fairy Tail is incoming, although no dates have been set as yet. The expectation is that the next volume of episodes, and the Fairy Tail feature film will be out by the end of 2013.
News from UK Anime Network
And MVM Score
It's not a competition, and MVM weren't officially at the Comipo, but last week they had announcements, and announcements that figuratively blew the fandom away. Remember the previous review roundup? Where I relayed that MVM had licensed the Zom-Com Sankarea? I made a somewhat flippant comment that given the prevalence of zombie anime out there, it wouldn't be long before another zombie anime or two would get a UK release. And this week, MVM announced that they had both series of
Is This A Zombie?
due for release later this year.
While the 'Woot-ing' from that announcement was yet to die down, MVM only went and announced that this September-time will see the release of the highly acclaimed
Bakemonogatari and its sequel Nisemonogatari
on DVD and Blu-ray. At which point UK anime fandom collectively fainted. These shows have previously been available in mega expensive US collections from Aniplex, and Australian company Hanabee is currently releasing them in DVD form only. These SHAFT animations preceded Madoka Magica, and have just as much critical and audience acclaim. That we're getting them at all in the UK is a delightful surprise, that we get them in Blu-ray form, incidentally the UK's first sub-only Blu-ray release, is breathtaking.
And MVM hint at one more licence announcement for this week!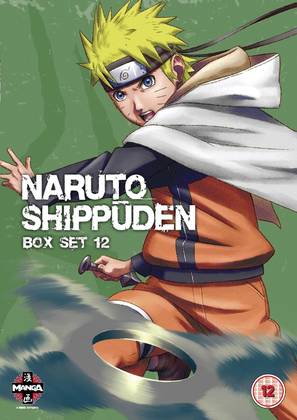 Two reviews for you last week, beginning with the twelfth instalment of orange kagouled ninja action in
Naruto Shippuden: Box Set 12
. The story hit a peak of narrative excellence in the previous collection, and the show really delivered on everything that it's been promising since the first episodes some 20 odd releases ago. This release would have had to do something special indeed to top that, and in the end it doesn't. In fact, after one episode concluding the previous storyline, we get two canon episodes which prove to be quite the disappointment, so much so that you're actually glad when a filler arc starts. Fortunately for Naruto, this is a good filler arc. Read more in my review.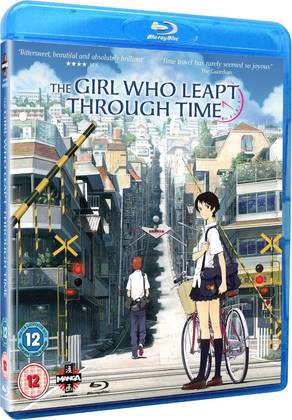 Then it was a step back in time, for me and for the protagonist of this classic movie. I went back two years, to when I first bought a Blu-ray player and stocked up on essential high definition anime, and the titular
Girl Who Leapt Through Time
keeps going back... mostly to eat pudding. It's one of the great anime movies, and if you click on the review, I won't bore you again with just why. I've linked to my DVD review for that. I will mention just why double dipping for the Blu-ray is compulsory, rather than just an option.
Naruto Shippuden: Collection 12 comes out today, courtesy of Manga Entertainment. The Blu-ray of The Girl Who Leapt Through Time was also released by Manga back in 2011.