Scanners trilogy comes to Blu-ray this April plus new DVD version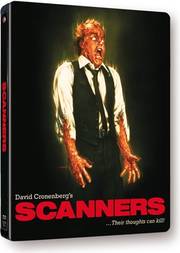 Fans of the classic horror movie by David Cronenberg can rejoice, or perhaps bleed a little bit from the nose in excitement, as
Scanners
and it's sequels are coming to Blu-ray on 8th April courtesy of
Artificial Eye
.
Starting with the original 1981 movie first, the HD version comes with a DTS HD Master Audio 5.0 soundtrack, whilst the SD release comes with Dolby Digital 5.0 audio.
Arriving with extras that include interviews with stars Stephen Lack and Lawrence Dane, cinematographer Mark Irwin, executive producer Pierre David and make-up effects artist Stephen Dupuis, the DVD steelbook will retail for £15.99 whilst the Region B Blu-ray will set you back £22.99.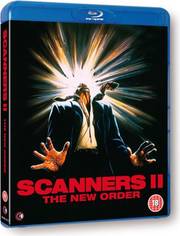 Synopsis and trailer follows...
Drifter Cameron Vale is plagued by incessant voices in his head unaware that he is a Scanner – a person with extraordinary powers who can not only read minds but literally tear them apart.
He soon encounters Dr Paul Ruth, a scientist trying to help his kind adapt to society but another underground movement of Scanners led by the psychotic Derryl Revok , have other intentions and the ultimate confrontation of minds awaits.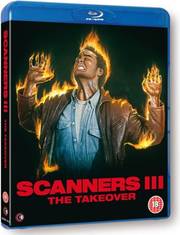 Now for the less interesting news, as the two straight-to-video flicks which followed in 1991 and 1992 respectively turn up priced at £15.99 each, also containing DTS HD Master Audio 5.0 soundtracks.
Scanners II: The New Order
sees a corrupt, power-crazed police official who has high ambitions, plan to use the telepathic power of Scanners to achieve his goal. With the aid of a scientist and a new drug he believes he can control their minds to do his bidding; but a rogue Scanner has other plans.
Scanners III: The Takeover
is the final instalment of the trilogy, or second cash in attempt if you prefer. A Scanner named Helena takes an experimental drug which turns her into a psychotic killer. As she goes on a murderous rampage with visions of word domination, only one man can stop her, her brother Alex.
No box set with all three movies in, but that is probably a blessing.