The Comedy Store : Raw and Uncut - in cinemas February 2013
Sony Digital Cinema in partnership with The Comedy Store will release four feature-length shows, filmed as live at The Comedy Store London, into cinemas from 22 February 2013.
THE COMEDY STORE: RAW & UNCUT
will give audiences the first-time opportunity to enjoy the very best in comedy from London's legendary home of stand-up in the comfort of their local cinema. The first instalment will be launched in cinemas on 22 February with the remaining three shows following in fortnightly intervals.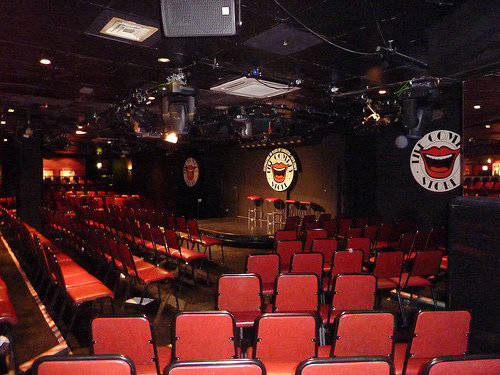 It's fresh, new and hilarious and will showcase 16 of the funniest names on the thriving British comedy circuit. On the bill will be New Zealand comedian and Chortle Comedy Award winner
Jarred Christmas,
the comedian The Evening Standard described as "absolutely boxfresh"
Tom Stade,
Comedy Store favourite
Ian Stone,
rapper turned comedian
Doc Brown -
who supported Ricky Gervais on his 2012 European tour - and Foster's Edinburgh comedy awards Best Newcomer nominee
Imran Yusuf.
For the full line-up please see below.
The Comedy Store is a comedy club located in London, Manchester and Mumbai. The London venue opened in 1979 by Don Ward, and was inspired by The Comedy Store club in the United States, which Don Ward had visited the previous year. The club was the focus of the "alternative comedy" boom in the early 1980s and helped start the careers of many comedians, including Paul Merton French & Saunders, Alexei Sayle, Craig Ferguson, Rik Mayall, Adrian Edmondson, Ben Elton and Simon Pegg.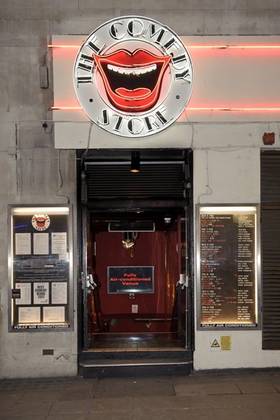 THE COMEDY STORE: RAW & UNCUT
kicks off on 22 February 2013
Friday 22 February
MC) PAUL THORNE
JOHN MOLONEY
JARRED CHRISTMAS (NZ)
DOC BROWN
STEVE HUGHES (AUS)
Friday 8 March
MC) MICK FERRY
IAN STONE
TOM STADE (CAN)
PAUL SINHA
JEFF INNOCENT
Friday 22 March
MC) PAUL TONKINSON
HAL CRUTTENDEN
MIKE GUNN
ADDY VAN DER BORGH
LOUIS RAMEY (USA)
Friday 5 April
MC) ROGER MONKHOUSE
ADAM BLOOM
GLENN WOOL (CAN)
IMRAN YUSUF
SEAN MEO