Christmas Evil on DVD and Ray Harryhausen: Special Effects Titan in cinemas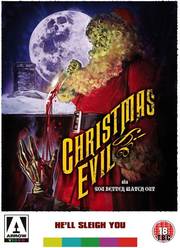 News of two semi-related things from
Arrow Films
to leave you with over the weekend, the first is 80s horror
Christmas Evil
, arriving on 12th November.
Alas no details on this other than the synopsis to bring you, which follows...
When little Harry sees his Dad in a Santa Claus outfit, groping his mother one Christmas Eve, life changes for the quiet little boy. Thirty odd years later, you'd better watch out in this 80s horror classic from the small but perfectly formed micro-genre of Yuletide Slashers.
Because now, all grown up and disgruntled by his dead end job in a depressing toy factory, he's making a list, checking it twice and descending into a self-created Christmas nightmare where he is Father Christmas and his judgement is final!
Dressed as St. Nick, Harry is going to show his bullying co-workers and all the other naughty people what the true spirit of the season is... Run for your miserable lives, the vengeance is going to be swift and bloody!
The second arrives a bit earlier on 9th November, in cinemas, the documentary
Ray Harryhausen: Special Effects Titan
. Made by Gilles Penso, this features enlightening and entertaining interviews with the man himself, Randy Cook, Peter Jackson, Nick Park, Phil Tippet, Terry Gilliam, Dennis Muren, John Landis, Guillermo Del Toro, James Cameron, Steven Spielberg and others.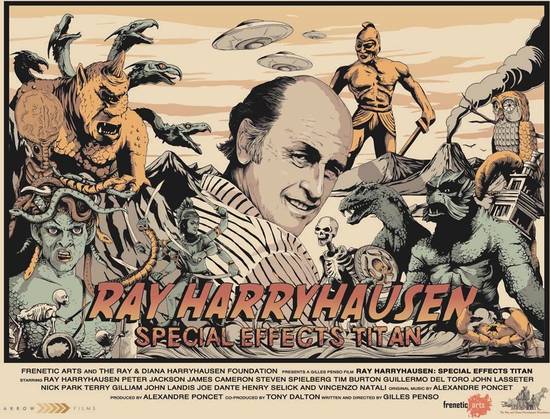 These filmmakers, who today push the boundaries of special effects movie-making, pay tribute to the father of Stop Motion animation and films such as
The Beast From 20,000 Fathoms
,
It Came From Beneath The Sea
,
The 7th Voyage of Sinbab
,
Mysterious Island
,
Jason And The Argonauts
and
The Golden Voyage of Sinbad
.
The films that enthralled them as children and inspired them to become filmmakers in their own right.
Here's a trailer...