Freecom introduces mobile hard drive designed for recording TV programmes
'Mobile Drive Sq TV' offers additional storage to expand your TV library
Freecom has launched Mobile Drive Sq TV – an external hard drive dedicated to recording TV programmes via USB. The compact 2.5" SATA Mobile Drive Sq TV comes with a specially designed cradle so it can be easily mounted to the back of a TV and connected to the USB port.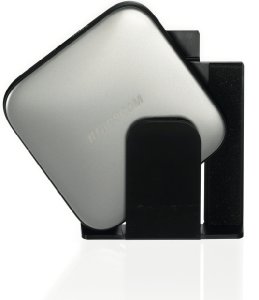 The significant growth of "Smart TVs" signals good news for USB recording. Many mid-range TVs are already equipped with one or more USB ports and consumers have steadily grown accustomed to playing back photos and movies from a hard drive or USB stick connected to a TV. The addition of USB recording on the latest top of the range Smart TVs allows the Mobile Drive Sq TV to record and store TV programmes (traditionally done using a DVR such as a set-top box with a hard disk or DVD recorder), expanding recording capacity in the process.
The high-quality Mobile Drive Sq TV, available in 500GB and 1TB storage capacities, is powered by the USB port on the TV or DVR meaning no extra power adapter is required.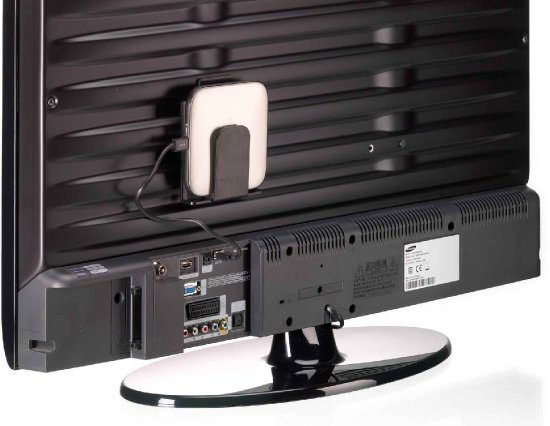 "The Mobile Drive Sq TV is an attractive, cost-effective and reliable hard drive solution which frees up space next to a TV usually set aside for a DVR and offer a solution to the limited capacity offered by DVRs and DVD recorders," explains Cas de Heus, Marketing Communications Manager EUMEA at Freecom. "The high-quality design reflects the innovative approach to product development for which Freecom has become synonymous."
Equally, the lightweight drive can be used instead to store, share or backup data and software on computers or PC networks. With a USB 3.0 connection (which also connects to USB 2.0 ports), data can be transferred at typical speeds of approximately 130 megabytes per second. The high quality hard drive comes complete with Nero backup software for Microsoft Windows and an energy-saving function to ensure the hard drive switches to standby mode when not in operation.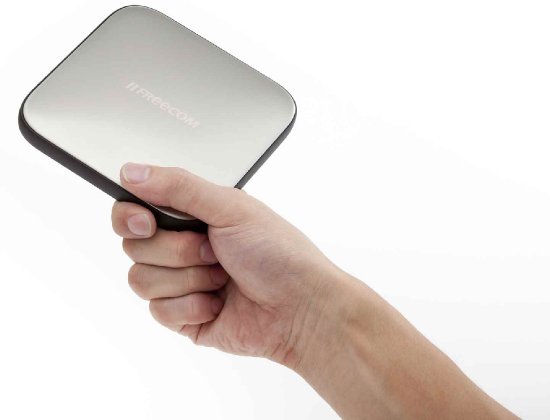 The Mobile Drive Sq TV was designed in collaboration with acclaimed industrial designer Arman Emami, and has already won many international awards for its stylish design in 2012 including the iF Design Award, Universal Design Award and The Red Dot Design Award. Beyond its attractive flowing lines, rounded edges and square form factor, the Mobile Drive Sq's enclosure cover is made from sandblasted stainless steel to make it less susceptible to scratches and fingerprint marks.
Pricing and availability
The Freecom Mobile Drive Sq TV is available immediately in 500GB and 1TB capacities. The RRP is £79.99 and £109.99 respectively. Freecom offers a two year warranty and unlimited helpdesk support with this product.