Sean Bean narrated documentary Hooligan comes to DVD in August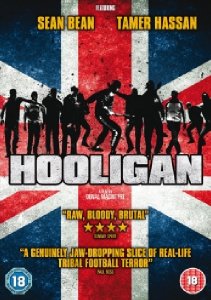 Documentary time, and what better subject than football hooliganism? Donal Macintyre directs this Sean Bean narrated feature
Hooligan
, described as a shocking film that takes a hard look at the world of football firms.
Released by
Entertainment One
on 20th August, this has an 18 certificate, a running time of 79 minutes and a recommended retail price of £12.99.
Synopsis follows...
This is the real story of football violence with footage from some of the worst hooliganism ever seen and revealing stories from ex-hooligans, the police, football authorities and former Millwall hard-man Tamer Hassan.
Macintyre shows how hooliganism has evolved in the UK and visits countries around the world, where football violence has reached terrifying levels. From Argentina where the Barra Bravas commit savage crimes, are tied to organised crime and have huge influence on the running of the clubs, to Germany and Eastern Europe where the football firms are connected to far right fascist groups - true football fans have seen their sport infiltrated by men hell-bent on violence.
We see that as the police and football authorities continue their struggle to manage hooliganism, technology and social media is now helping the hooligans share tactics and strategies , making the world of football violence more dangerous than ever.
This real story is shocking and violent, and Macintyre and Bean tackle the brutal reality of football hooliganism head on.