Spider-man Trilogy gets a reboot on Blu-ray this June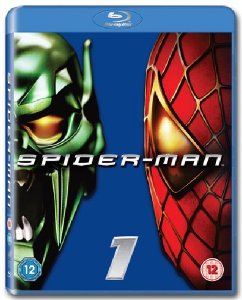 This should come as no surprise to the cynical readers amongst you, but with the new 3rd July reboot of
The Amazing Spider-man
soon to hit the big screen and box office results that will let us know if sequels are on their way, or whether it will go the way of the poor Hulk franchise and enter an endless cycle of reboots before they realise people just don't seem to like the green monster outside of a late 70s TV series and relegate it to a supporting cast role...
...
Sony Pictures Home Entertainment
are re-releasing the Spider-man trilogy on Blu-ray, including
Spider-man
,
Spider-man 2
and, you guessed it,
Spider-man 3
, all arriving for the second time in new "collectible" O-ring packaging this 18th June. Directed by Sam Raimi and starring Tobey Maguire, Kirsten Dunst and James Franco, villainous roles are filled by with Willem Dafoe, Alfred Molina, Thomas Haden Church and Topher Grace.
To encourage a double dip, the first feature will include additional extras not found in the original release, of a
Spider Sense Over Movie Trivia Game
which is an, um, trivia game. Plus
The Spider-Man Cutting Room
which is some sort of interactive editing thingy where you can mix clips and music from the movie. The second and third flicks just have new packaging, nothing else new on them to offer here.
The retail price for the Spider-man trilogy will be £24.99
Full details of extras follow...
New to the

SPIDER-MAN

Blu-ray:
"Spider Sense Trivia Challenge" - Rise to the ultimate web-slinging challenge as you test your SPIDER-MAN movie knowledge in this over feature trivia game. Do you have the spider sense to achieve the highest score?
"The Spider-man Cutting Room" - Create and share your own video using clips and music from the movie!
New collectible O-Ring packaging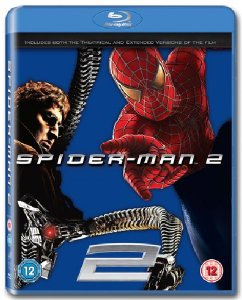 SPIDER-MAN
Blu-ray Bonus Features Also Include:
Filmmakers and Cast Commentary Sam Raimi, Laura Ziskin, Grant Curtis, and Kirsten Dunst
Visual Effects Designer & Crew Commentary John Dykstra & Special Effects Crew
Tobey Maguire and J.K. Simmons Commentary
"Spider-Man: The Mythology of the 21st Century"
HBO Making of Spider-Man
"Spider-Mania" an E! Entertainment Special
Director Profile: Sam Raimi
Composer Profile: Danny Elfman
Costume Design Featurette
Seven Behind The Scenes of Spider-Man Featurettes
Screen Tests with Tobey Maguire, J.K. Simmons, and CGI Spider-Man
Costume and Makeup Tests
Gag/Outtake Reel
Six Muti-angle Webisodes
Music Video: "Hero" performed by Chad Kroeger and featuring Josey Scott. Performed by Nickelback frontman Chad Kroeger, Saliva vocalist Josey Scott, Pearl Jam drummer Matt Cameron, and Theory Of A Dead Man guitarist Tyler Connolly
Music Video: "What We're All About" performed by Sum 41
New to the

SPIDER-MAN 2

Blu-ray:
New collectible O-Ring packaging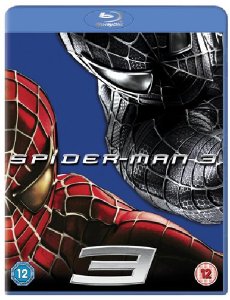 SPIDER-MAN 2
Blu-ray Bonus Features Also Include:
Commentary with cast and crew (Theatrical Version)
Technical commentary (Theatrical Version)
Commentary with Producer Laura Ziskin and Screen Writer Alvin Sargent (Extended Version)
Blooper Reel
12 Part Making of - Making the Amazing Featurette
Hero in Crisis Featurette
Ock-Umentary Featurette
Five-Part Visual Effects Breakdown
New to the

SPIDER-MAN 3

Blu-ray:
New collectible O-Ring packaging
SPIDER-MAN 3
Blu-ray Bonus Features Also Include:
Commentary with Director and Cast
Filmmaker Commentary
Bloopers
Concept Gallery: Sketches
Concept Gallery: Paintings
Concept Gallery: Sculptures
Photo Gallery: Special Effects
Photo Gallery: Director and Cast
Music Video: "Signal Fire" by Snow Patrol