Kaleidoscope to release two nature DVD and 3D Blu-rays, Ocean Circus and Earth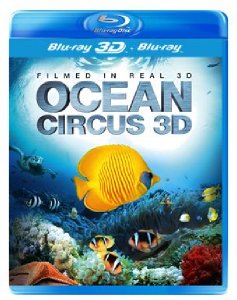 Ocean Circus 3D

ON 3D BLU-RAY 30 APRIL 2012
AN AMAZING AQUATIC ADVENTURE FILMED IN FULL STEREOSCOPIC 3D
Covering more than 70% of the Earth's surface, our oceans remain a source of extraordinary beauty, immense mystery and endless fascination. They offer us amazing insights into the sheer power and incredible variety of nature.
Dive straight in with
Ocean Circus 3D,
as you are taken on a non-stop tour of our undersea world: from Egypt's captivating Red Sea to Australia's extraordinary Coral Sea and the sparkling waters around the Canary Islands and countless more dream destinations.
Get up close and personal with the beauties and beasts of the deep in this 3D ocean extravaganza and let yourself swim around the world in a little under two hours!
Ocean Circus 3D
is a beautiful film that is a must own for fans of nature and the ocean and will captivate viewers of all ages.
Pick it up on 3D Blu-ray 30 April 2012
· RUN TIME: 105 mins
· RRP: 19.99
· CERT: E
· CAT NO: KAL8178
· BARCODE: 5060192811872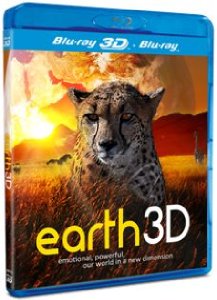 Earth 3D
ON DVD, BLU-RAY & 3D BLU-RAY
7 MAY 2012
Directed by MARC FEHSE
emotional, powerful, our world in a new dimension
Let yourself be taken on a fascinating journey around the world. Experience animals and landscapes as if you were in the heart of it, thanks to modern 3D technology. The diversity of species will astonish you. Experience an iridescent play of colours as only nature can provide.
This real 3D Blu-ray disk in stereoscopic 3D not only accompanies you through our colourful world but also explains the evolution of our planet, the most beautiful of all planets, the blue planet, our home!
· RUN TIME: 82mins
· RRP: (DVD) £12.99 (3D BLU-RAY) £19.99
· CERT: E
· CAT NO: (DVD) LBF025 (3D BLU-RAY) LBF017
· BARCODE: (DVD) 5060192811919 (3D BLU-RAY) 5060192811421
· EXTRAS: TBC