Enjoy High Definition Entertainment the Lite Way
Lite-On have announced the launch of their first external slim-design Blu-ray Combo drive, the eSEU206.
"With the eSEU206, Lite-On is launching its first slim and portable Blu-ray solution to the market", says Maarten Souren, Marketing Manager at Lite-On. "Finally there is an elegant Lite-On Blu-ray solution to connect to your laptop, notebook, or netbook to experience Blu-ray movies wherever you travel." adds Souren.
The eSEU206 drive offers 6x speed Blu-ray playback alongside DVD and CD writing. With an incredibly slim and lightweight design, and conveniently powered by USB, it is perfectly sized to pack into your bag to stay productive and entertained away from home.
Whether you need to back-up files in your hotel room, create video DVDs on the go or simply relax with your favourite Blu-ray movie on a long journey, the eSEU206 is the must-have travel accessory this season.
Key Features
* 6x Blu-Ray playback
* 8X DVD- and 24x CD Writing
* USB Powered
* Only 21mm thick and 350g
* Full Cyberlink PowerDVD Suite
* Lightscribe disc labelling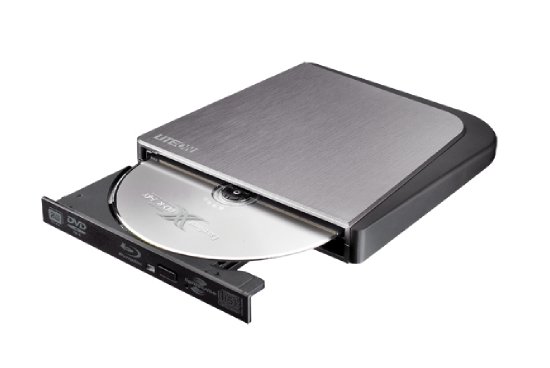 Enjoy high definition entertainment on the move
The eSEU206 Blu-ray COMBO drive can read high definition Blu-Ray discs at 6x speed, and bundled with the full CyberLink PowerDVD software suite with 3D playback, it is optimised for smooth, flawless Blu-ray enjoyment.
What's more, the drive also supports 8x speed DVD and 24x speed CD writing, providing a fast and reliable way to back-up important files and media even away from home. Advanced applications are provided for video editing and tweaking settings for more control over writing sessions.  USB Powered for ultimate portability: The eSEU206 delivers the power of high definition entertainment from within the tiniest of packages, measuring just 145mm x 155mm and weighing less than 350g.
At just 21mm at the thickest point, the USB-powered eSEU206 will fit neatly and lightly into any bag or briefcase, without the need for bulky power adapters. This superb combination of portability and performance makes it an ideal travel companion for movie lovers.
Fun and easy disc labelling with LightScribe
With Lightscribe functionality, the eSEU206 drive adds a  creative touch to discs, without the need for extra hardware or fussy marker pens. The easy-to-use and smudge-free disc-labelling system 'etches' greyscale designs onto Lightscribe media; simply write the data, flip the disc then burn the label for a colourful and consistent finish.
Pricing & Availability
The eSEU206 will be approximately £110 SRP and is available this month from a selection of retailers.