Another little cracker from STM
STM are developing a bit of a reputation for nice little bags to look after your digital cargo. If you're on the go a lot and need to carry around your laptop, netbook or iPad (or other tablet) then you'll be needing some kind of bag. And the STM Vertical is one such bag.

It doesn't look too obvious (many laptop/iPad bags just scream "steal me"), it looks a bit trendy, a bit funky and isn't your usual dull black (although you can get a black one if that's your thing!)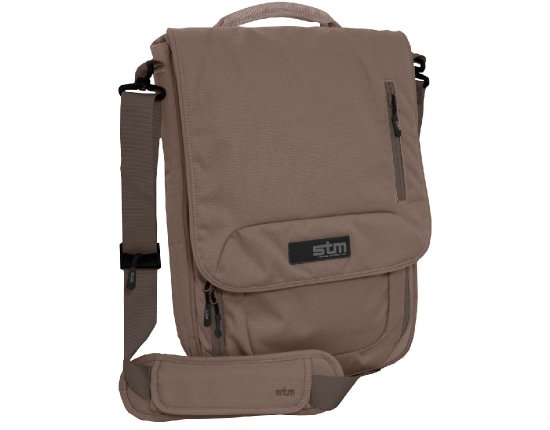 As usual, you just load it up and go. Plenty of room for almost all netbooks, many smaller laptops and your iPad, it comes in 2 sizes depending on your needs. It's not as accommodating as some of the other STM bags, but there's enough room for a few accessories, a charger or 2, some pens and some papers. If you're travelling light to your next meeting, this should do the job.
It's nicely lined which should protect everything from little bumps and scrapes (like being barged by rude people on the tube or bus) and you can carry it in your hand or over our shoulder (nice padded strap). It's very useful when going to conferences too, very handy when wandering around Olympia looking at trade stands.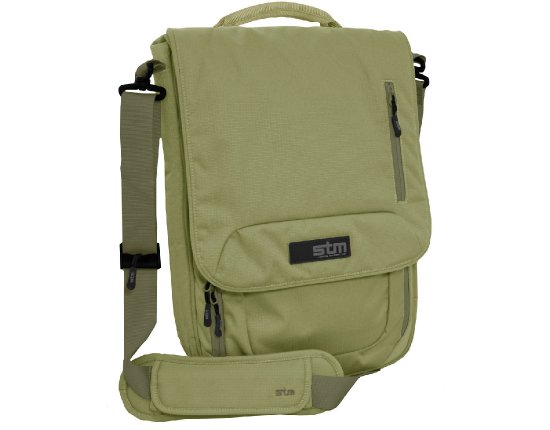 Like the rest of the STM range, this one comes highly recommended - you really do need more than just one bag for your digital cargo!