Plextor have announced the launch of the portable USB 3.0 hard disk drive, the PX-PH500U3
Plextor introduces a range of fast, professional standard, lightweight and portable USB 3.0 hard disk drives for quick and reliable data back-up anywhere.
The first in the range is the PX-PH500U3 - a strikingly compact 500GB portable hard disk. Encased in a robust and lightweight 'aircraft grade' aluminum casing it incorporates the latest SuperSpeed USB 3.0 interface delivering exceedingly fast connection and data transfer rates in a compact 162 grams.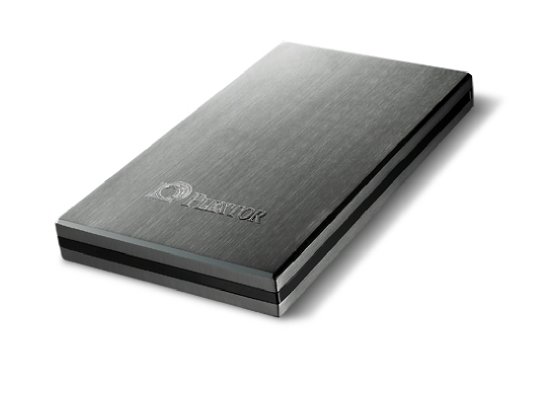 The elegantly crafted chassis is complemented by a stylish leatherette case for additional protection during transportation and also comes with a speedy USB 3.0 connector cable for instant plug-and-play access to any USB device.
To complement this well-balanced yet robust hardware come a range of powerful software applications preinstalled on the hard disk making it ready to interface with different system set-ups. Users can backup and restore valuable data using FNet PC Clone EX and also maximize the read and write speeds with the Turbo HDD utility.
Increased, no-fuss portability power is also provided through the USB connector itself, eliminating the need to carry an additional power cable.
The exceptional quality of the PX-PH500U3 is fully supported by the reassurance of Plextor's 'Fast Warranty Service' - a comprehensive 1-year collect and return warranty.
The PX-PH500U3 is a high-performance SuperSpeed USB 3.0 with refined design - a compact hard disk for those that require professional quality and highly portable data storage.
Pricing and Availability:
The 500 Gb version will be available in Europe from March 2011 for around £90.
In addition to the 500GB PX-PH500U3, Plextor will release a 750Gb version: the PX-PH750U3 - available from April for around £120.