Appsmaker Announce DataRescuePro
Reliable Data Recovery to Rescue Lost Photos, Music and Files
Interactive Ideas, in partnership with appsmaker, is pleased to announce the release of appsmaker DataRescue
Pro
.
The digital age has many advantages, but also comes with risks. One careless click and many years of memories will disappear, seemingly removed or lost. However, with appsmaker DataRescue
Pro,
you can restore accidently deleted or lost files on any kind of media, even if they are no longer listed in your recycle bin.
Appsmaker DataRescue
Pro
scans through the file system of all Windows-readable storage media. The comprehensive search function directly accesses the storage medium and searches for entries that are marked as deleted, whilst the sophisticated analysis functions ensure that these entries are scanned completely as possible and found. Memory areas that have been used by the deleted files are indentified, extracted and saved in a new file. With unlimited amounts of files per recovery process, you can be sure that you will never lose any important files again!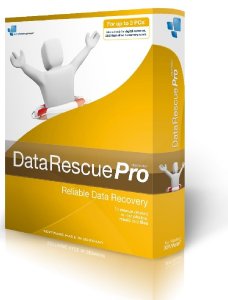 Main Features:
Fast and comprehensive search function.
Predefined filters for most file formats.
Clearly arranged folder view.
Supports NTFS and FAT formatted media.
Unlimited amounts of files per recovery process.
Supports Hard Drives, USB drives and sticks, Compact Flash, Memory Sticks, SD cards and many more.
Quality evaluation for deleted files.
Preview for the most popular file types.
High Performance Search Algorithm
Price and Availability:
DataRescue
Pro
is available at RRP £39.99 inc from
Amazon.co.uk