I thought the only lonely place was on the moon...
The title of this review may be a little obscure - it's a line from Jet by Wings...


Introduction
Hot on the heels of the STM Revolution backpack, we bring you the STM Jet backpack, another bag designed to "protect your digital cargo". Sadly this one didn't come on a trip to Las Vegas and Death Valley for a test. But it did go to work and back a few times, and to a few meetings. Woohoo!
Like the Revolution before it, the STM Jet backpack is designed to carry your digital devices, cables, passport, tickets, USB sticks, portable drives, keys etc. It's constructed of 300D water resistant micro ripstop polyester with a soft brushed nylex interior.
The medium will fit most 15" screens, with the large accommodating most 17" screens.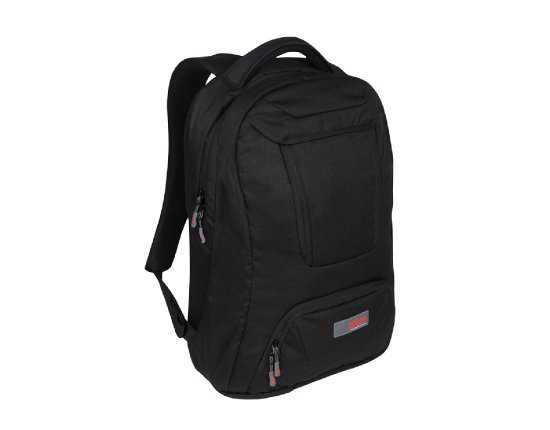 In Use
Load up your devices and off you go. I used this for transporting a laptop and an iPad to and from work, as well as various other bits and pieces like food and drink, papers and other odds and sods.
Whilst it's not as roomy as the Revolution, there's still plenty of space for most of your stuff, and it's ideal for journeys to work if you don't usually take loads of stuff with you. There are plenty of little pockets and compartments in which to stash your stuff.
Again, like the Revolution, the rucksack is well designed for walking, with a waist strap and chest strap providing good weight distribution, as well as some good padding around the back which helps airflow and reduces sweating if you're using it in the city in the summer time.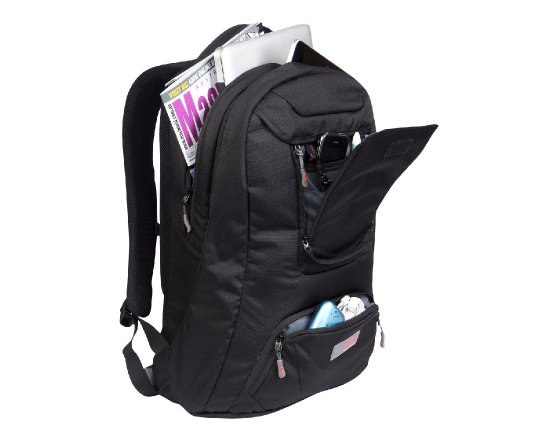 Conclusion
Another brilliant travel companion from STM. This bag was ideal for taking to and from work. There was enough room for all my usual bits and pieces, and it would be good for taking to conferences and the like too. There's plenty of space for your laptop and/or iPad, as well as other bits and pieces that you carry around in support of your main bits of technology, and anything else you might carry on a daily commute, be that by bike, car, train, on foot, or a combination of any of these.
The STM Jet is available in black and comes in two sizes to fit most 15" and 17" laptops. And like the Revolution it comes highly recommended!