Ong Bak III hits DVD and Blu-ray in October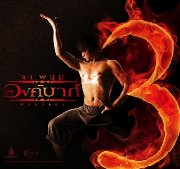 ONG BAK III
Tony Jaa is back with a vengeance!
Out to own on DVD / Blu-ray & EST - 11th October 2010
Martial arts superstar Tony Jaa returns with the third instalment of the acclaimed action series,
Ong Bak III
, available on DVD, Blu-ray and EST from 11th October 2010 courtesy of Optimum Home Entertainment.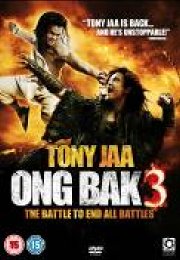 At the end of the bone-crunching
Ong Bak II
, Tony Jaa's righteous warrior Tien was trapped in the middle of a swarm of rival warriors and dragged away to his apparent death.
Ong Bak III
picks up from this bleak premise to see Tien beaten and brutalised by his raging opponents. However, saved from execution, Tien is instead nursed back to health by a group of villagers which leads to a journey of spiritual and physical healing.
This process is short-lived when the deadly Crow Demon, a warrior Tien has encountered before, reappears and enslaves the villagers as part of his plan to take the kingdom's throne by any means necessary. With his saviours facing certain death, Tien is forced into an epic confrontation packed with Jaa's signature fighting style and even more breath-taking stunts, confirming
Ong Bak III
as this year's essential martial arts feast for any fan worth his or her salt!