Delooze release Too Heavy To Stand Up
Having already dazzled at this year's Isle Of Wight Festival and the V Festival,
Delooze release their single Too Heavy To Stand Up on Gash Digital on the 27th September 2010.
"Delooze are one of the most exciting and powerful bands I've had the pleasure of working with. The energy and drama of both their records and their gigs need to be experienced first hand to be believed. Delooze sound like Siouxie Sioux meets The Secret Machines at a Kraftwerk gig and then they make a record that sounds like the future". - 
Dom Morley - Record Of The Year Grammy Winner 2008

There's something brewing, something mysterious. Behind the eponymous 'D' logo a collection of like minded souls have joined together and tapped into the creative mainframe giving us an all new musical blue print. But who are they? All will be revealed, but not yet. The future is here, we should not be afraid.
'Too Heavy To Stand Up' is the debut single from London's new cool collective Delooze. Produced by Grammy award winning Dom Morley (Mark Ronson, Amy Winehouse, Adele), 'Too Heavy To Stand Up' takes you on a journey through light and shade with soaring vocals, raucous guitars and a real sense of emotion and truth. Drawing influence from the worlds of Trip Hop, Classical and Electronica it's very difficult to pigeon hole their sound, so we won't, it's up to you…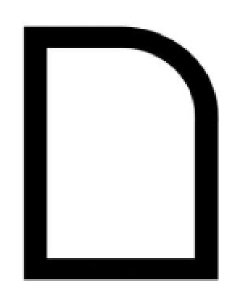 You can check out the single here:-
http://soundcloud.com/leylinepublicity/sets/delooze-too-heavy-to-stand-up
And you can download 2 remixes of Too Heavy to Love for free here:-
http://soundcloud.com/leylinepublicity/sets/delooze-too-heavy-to-stand-up-remixes
 And a remix of Big Love here:-
http://soundcloud.com/leylinepublicity/big-love-suxx-remix-radio-edit