Horror flick The Blackout hits DVD in August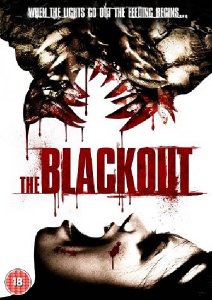 THE BLACKOUT
ON DVD 30TH AUGUST 2010
When the lights go out...the feeding begins
Los Angeles, Christmas Eve: a series of power outages, minor earth tremors and other strange events threaten to ruin the holidays.
But when the residents of a suburban apartment block experience a sudden total blackout, they are determined to investigate. Deep in the cavernous basement they make a shocking discovery - what is seemingly the breeding ground of a new race of blood-thirsty creatures.
With it quickly becoming apparent that the frightening occurrences overtaking LA are connected, this group of rag-tag neighbours must put aside their differences and fight to save their city from an eternal blackness.
With time running out and the murderous creatures just getting started, they know they must restore the power, as when the lights go out for good, the feeding will begin…
Described by Horror-Movies as
"A Masterpiece"
Written by: Jim Beck
Directed by: Robert David Sanders