Suspiria to be released on Blu-ray in January 2010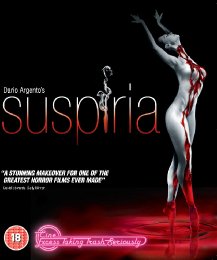 Dario Argento's horror classic SUSPIRIA comes to DVD and, for the first time ever, Blu-ray in January 2010 having undergone a brand new high definition transfer courtesy of Nouveaux Pictures and Cine-Excess. Digitally remastered from HD, this brand new presentation has already led critics to claim, "Suspiria has never looked better. It has never sounded as good, either." (John Millar, Film Critic, Sunday Mail) and to hail it as "a stunning makeover for one of the greatest horror films ever made." (David Edwards, Daily Mirror). 
Both formats also come with a host of newly commissioned extras including a brand new documentary featuring director Dario Argento and composer Claudio Simonetti and a feature length audio commentary by Argento experts Alan Jones and Kim Newman. 
Inspired by Thomas De Quincey's Suspiria de Profundis and co-written by Argento and his long-term partner Daria Nicolodi, SUSPIRIA is Argento's undisputed masterpiece of Grand Guignol horror, hitting new peaks of terror through its stunning photography (courtesy of Luciano Tovoli), eye-popping production design and terrifying atmosphere of dread and death. 
Suzy Bannnion (Jessica Harper) is an American ballet student, travelling to Germany to study at an exclusive dance academy in the Black Forest. After one of the students and her friend are hideously murdered in the first of Argento's breath-catching set-piece killings, Suzy discovers that the academy has a bizarre history and, as the body count rises, she gets involved in a hideous labyrinth of murder, black magic and madness. 
Utilising complex lighting systems, intense film processing techniques, wire-guided cameras and multi-layer music recording (highlighting a superb Goblin score), Argento paints a masterpiece of terror on a technically impeccable canvas.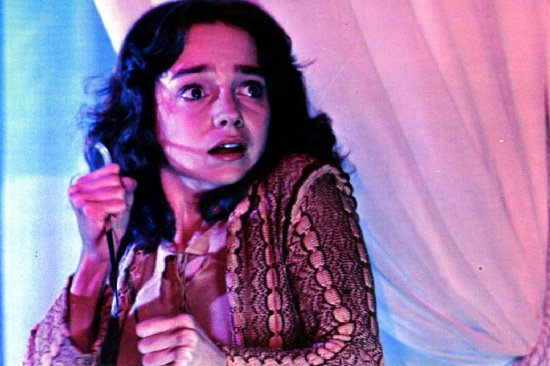 SUSPIRIA (cert. 18) will be released on DVD and Blu-ray by Nouveaux Pictures on 18th January 2010. Special Features include:
"Fear At 400 Degrees: The Cine-Excess Of Suspiria" documentary featuring director Dario Argento and composer Claudio Simonetti;
Audio commentary by leading Dario Argento experts Alan Jones and Kim Newman;
"Suspiria Perspectives" featuring Claudio Simonetti, Norman J. Warren and Patricia McCormack.