My Story....By The Golden Girl Of Pop out on DVD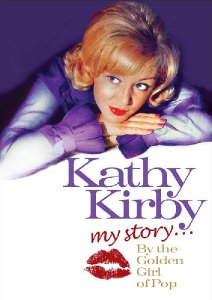 KATHY KIRBY
Odeon Entertainment are please to announce the release on November 2nd of their DVD on the life of Legendary singer Kathy Kirby entitled "My Story....By The Golden Girl Of Pop".
Kathy Kirby had everything, a remarkable voice, stunning looks and was a major TV and recording star. She was the highest paid UK female singer of the swinging sixties, and had millions in the bank.  So what went wrong for Kathy Kirby?  Find out the full and frank truth with the FIRST on camera interview with Kathy Kirby in over 25 years.
It's over 40 years since Kathy Kirby began the musical journey, which was to make her one of the hottest properties in show business.  She has become increasingly "Garboesque", living quietly in London, but the interest in her has never dimmed.
Sadly the spotlight has, which shone on her and took her to the peak of her profession.... until now!
DVD includes interviews with : Kathy Kirby, Bruce Forsyth, Jess Conrad, Ernest Maxim (Morecambe and Wise producer), Marc Almond, Vince Hill, Sandy Shaw plus many more.
Universal Records will be releasing a CD of Kathy's songs in the New Year.