Sandberg Announce New USB CD Mini Reader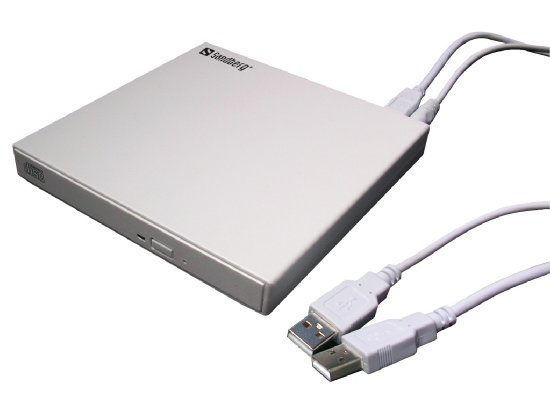 Sandberg Announce New USB CD Mini Reader
Clever Solution for those who need a CD Drive. Easy Connection.
Sandberg, leading producer of quality computer accessories, has announced their new USB CD Mini Reader. 
If your computer doesn't have a CD drive, or the one it does have is broken, the Sandberg USB Mini Drive CD is a really clever solution. Simply connect the USB Mini Drive CD to one of your computer's USB ports, and the computer will read your CD-ROMs straight away. There is no need for any software or complicated installations. The drive is powered by a USB port and with its stylish compact size is easy to take with you in a laptop bag.  
With Sandberg products, reliability is assured - all products come with a 5 year guarantee.
Product Specifications:
USB 2.0 interface
Reads CD-ROMs at 24x speed
Reads audio CDs
Connectors: 1 female USB B, 1 female power jack
LED indicating power & read activity
Reader measurements: 1.7cm (h) 13.3 cm (W) 13.7 cm (D)
Weight 475g
Box Contents:
1 Sandberg USB Mini Drive CD
1 USB data transfer cable 0.65 metres
1 USB power cable 0.65 metres
1 User guide
1 Warranty card
Price and Availability:
The Sandberg USB CD Mini Reader is available now at SRP £29.99 inc
Sandberg products are distributed in the UK by Interactive Ideas.