Space Ace blasts its way on to iPhone
GORMLEY, Ontario, Canada - May 28, 2009 - For the first time ever, you can experience Don Bluth's classic arcade game Space Ace, the follow up to the revolutionary Dragon's Lair, on your iPhone or iPod Touch!
This release of Don Bluth's legendary animated arcade game features video transferred directly from the stunning high definition master, delivering the sharpest images and most vibrant colors ever - even far better than the original laserdisc release! 
In Space Ace you play the heroic Ace who must stop the evil Commander Borf from taking over the Earth! Borf plans to reduce all of humankind to infants and take over the planet.  Only two people have the courage and strength to stop Borf and save Earth: the beautiful Kimberly and the heroic Ace.  But as they approach Borf's stronghold, Ace is hit by the Infanto Ray, changing him into a child, and Kimberly is kidnapped by the evil madman! Armed with only a laser gun, Ace must find and destroy the Infanto Ray, rescue Kimberly and save the Earth! 
The fate of Earth is in your hands!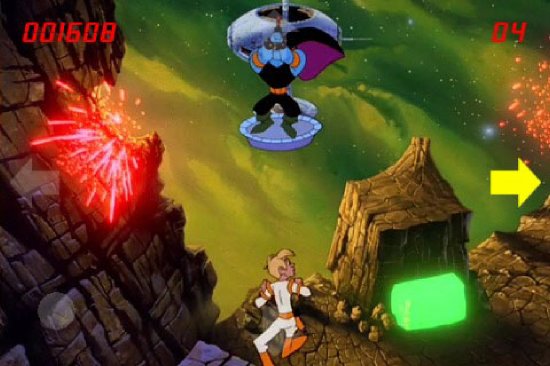 Simply press on the direction pad to guide Ace in the right direction or fire your laser gun and blast those aliens away! It's that simple! 
Don Bluth and his production teams are the creative genius behind such beloved classics as 'The Secret of NIMH', 'An American Tail' and 'Anastasia' to name but a few.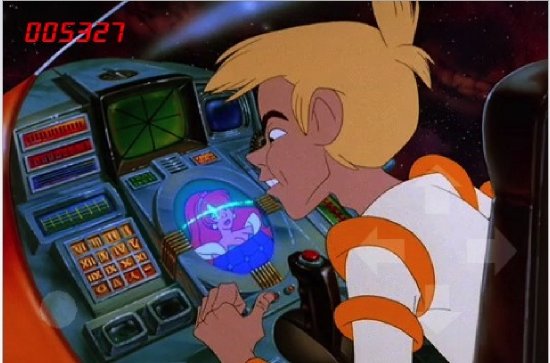 Dragon's Lair LLC and Digital Leisure look forward to bringing many of the classic arcade games you've come to enjoy to the palm of your hands. Use your iPhone or iPod Touch to visit our website at www.digitalleisure.com/iphone for exciting updates and exclusive upcoming releases.