The Faux Documentary and 'Found Footage' Horror Film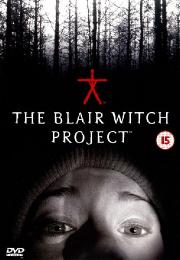 There are filmmakers whose names are legendary for inventing cinematic techniques that influence motion pictures to this day.  Men like Sergei Eisenstein for his dialectic montage, D.W. Griffith for pioneering the twin narrative structure of storytelling and Orson Welles for building on Griffith's work and using flashback, ceilinged sets and deep focus in
Citizen Kane
, still regarded as probably the greatest film ever made. 
Other writers and directors are remembered for inventing genres, building on the traditional two of comedy and drama/tragedy.  Whether it's Robert Weine for making arguably the first horror film,
The Cabinet of Dr. Caligari
, or Stanley Kubrick for expanding science fiction and putting men into deep space in
2001: A Space Odyssey
, the number of film classifications continually expand.  Within the border genres there are smaller movements such as Bob Clark inventing the slasher film with 1976's
Black Christmas
. 
Faux documentaries have been around for decades, perhaps most notably in the comedy genre with Christopher Guest's series of brilliant mockumentaries, starting with
This is Spinal Tap
(Rob Reiner, 1984) and most recently
For Your Consideration
(2006) but the technique was also used by Debbie Isitt in the British comedy
Confetti
, which I thought was harshly received by the critics who seemed a little sniffy.  Like Blair Witch, Spinal Tap was preceded by a film made in a similar way, in that case the Eric Idle directed mockumentary 
The Rutles: All You Need is Cash
(1978).  Away from comedy the faux documentary can also include the unsettling Belgian chiller
Man Bites Dog
(unwisely remade/reimagined by Julian Richards in 2003 as
The Last Horror Movie
).  
Over the past decade the number of 'found footage' faux documentary horror films has risen drastically.  The most prominent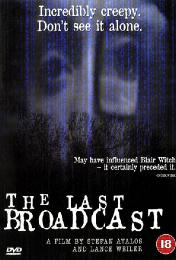 example is
The Blair Witch Project
in 1998 which benefitted hugely from a viral marketing campaign (the first time that the Internet had been used in such a way), but some would argue that Eduardo Sanchez and Daniel Myrick had 'borrowed' the idea from Stefan Avalos and Lance Weller whose little-seen
The Last Broadcast
received small notices and almost no media attention until after
The Blair Witch Project
came out despite predating it - in release date at least - by several months.  There was some dispute as to who got there first until, in an interview with Diane Sawyer, Eduardo Sanchez and Daniel Myrick admitted they saw
The Last Broadcast
before making their own film.  Over the years the list of films following a similar formula has grown to include
[REC]
and its remake,
Quarantine
,
Diary of the Dead
and
Cloverfield
. One could reasonably argue that Ruggero Deodato
got there first, even before the two films in 1998 with the extremely controversial
Cannibal Holocaust
(1980) that saw Deodato and some of the other crew arrested as Italian authorities thought that their film depicted real events and people were actually murdered. 
I doubt that these filmmakers, or friends or colleagues, working as they all did for numerous years on their projects and apparently even crossing paths, as well as creating an immediately recognisable film style, they also showed that it is possible for a few actors without formal training, over the counter filming equipment and a home computer could make a massive impact on the film industry, not to mention a decent amount of money.  
The Blair Witch Project
is different from
Cloverfield
only in the budget with both having a huge marketing campaign and massive secrecy, whether it was about debating the veracity of the events depicted, the content or even the title -
Cloverfield
, for a long time was known simply as 'Untitled JJ Abrams Project'.  With the superb Spanish shocker
[REC]
and renowned horror
meister
George A. Romero using the technique for
Diary of the Dead
, his latest in the 'Dead' series, there are no signs of this type of film stopping any time soon.